Service Dog Team Training
All service dog recipients are required to attend TLCAD's Team Training. TLCAD's 3–phase Team Training model prepares clients to effectively utilize a service dog to mitigate the symptoms of their disability and increase independence in all environments. Team Training sessions take place twice per year in the Spring and Fall, when dogs in training become ready for placement.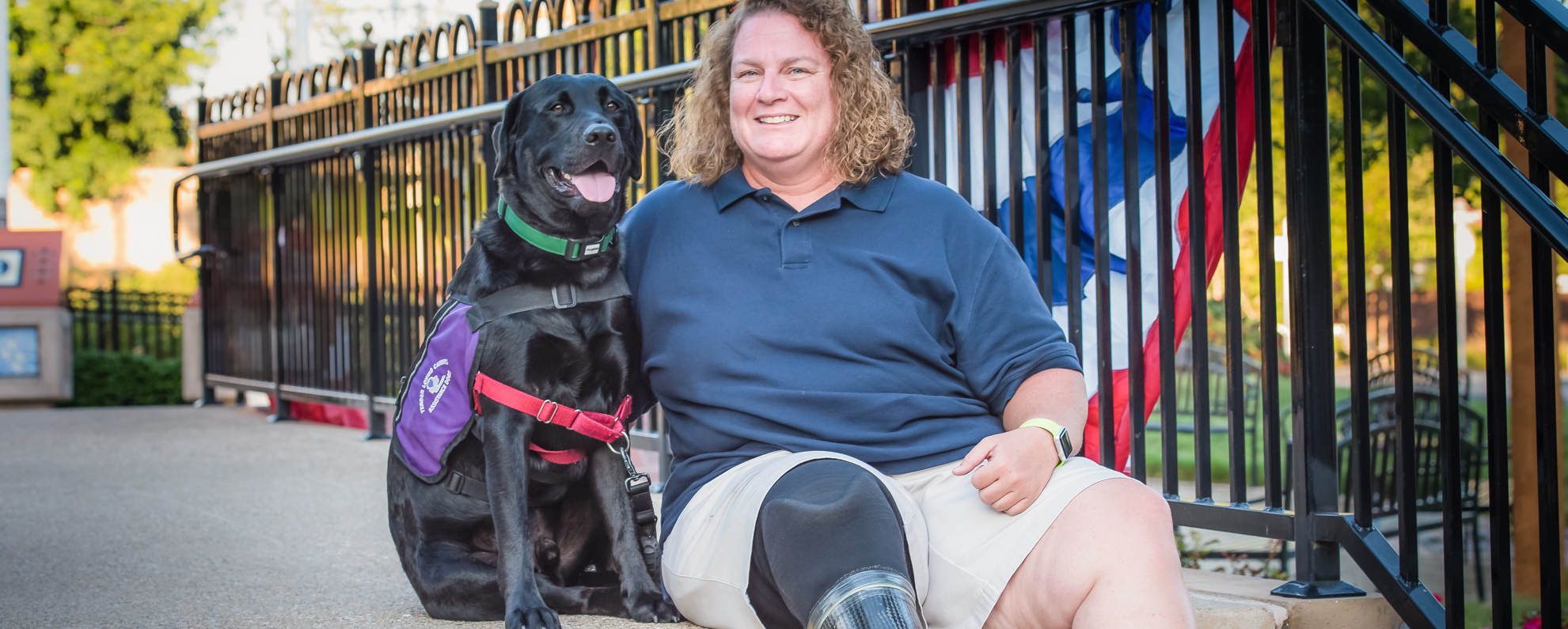 PHASE ONE: Foundation Training
Requires that the client/handler travels to and resides in a hotel (at their own expense) located near one of TLCAD's two sites, in either Southern California or the Greater Sacramento Area, for 5 days of intensive training.
Foundation training is designed to:
Orient clients to their service dog and life with a service dog.

Teach clients their dog's trained foundation cues and custom skills.

Teach clients TLCAD training methods, so they can maintain and build upon their dog's skills.

Prepare clients to utilize their service dog at home and in the community and pass a public access test.
PHASE TWO: Adjustment & Bonding
After Foundation Training, the client returns home with their dog where they spend 2-weeks adjusting to home life. Clients must attend two remote video conference calls with TLCAD staff at the end of each week of phase two.
Adjustment & Bonding is designed to:
Allow for adjustment to home life routines and integrate with family members.

Facilitate bonding.

Ensure the successful transfer of their dog's skills to the home environment.
PHASE TWO: Facility Training
Immediately after Foundation Training, TLCAD staff work with the team at their facility for up to a week (days and training hours vary based on the type of facility and facilitator role). If the facility is located outside of San Diego County or outside of a 120-mile radius of Ione, CA, the client is responsible to cover the cost of travel, hotel lodging and per diem expenses for the TLCAD staff for the duration of phase two.
Facility Training is designed to:
Ensure the successful transfer of the dog's skills to the facility.

Teach clients how to utilize their dog to provide animal assisted intervention/therapy to the facility population.

Educate facility staff about the role and rules regarding the facility dog.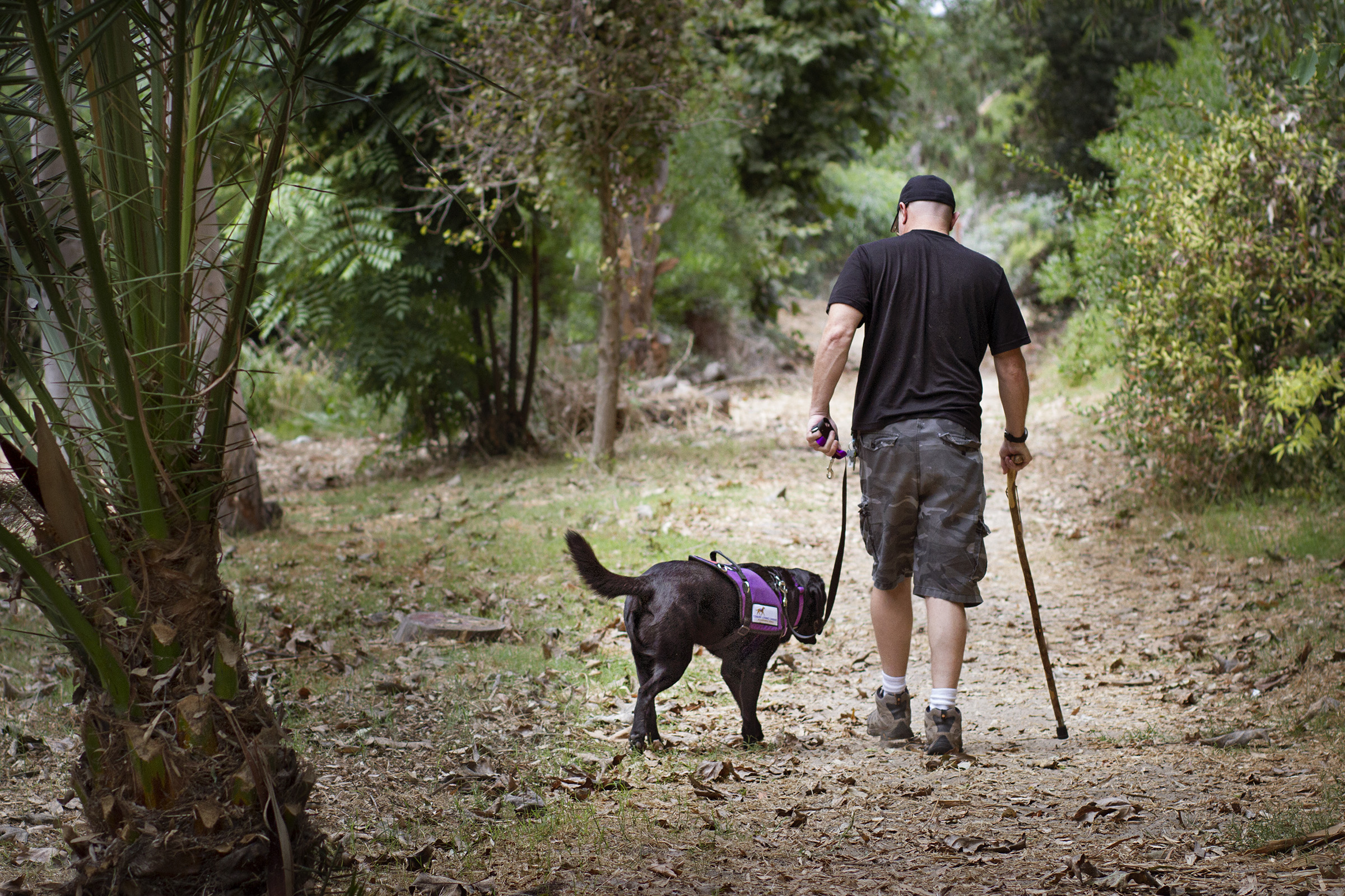 PHASE THREE: Certification
After the two-week bonding and adjustment period, TLCAD staff conduct a custom-training session with clients in their home and a custom-training session with clients in the community to ensure the success of the team in all environments.
Training in the home is designed to:
Fine-tune the transfer of their dog's skills in the home.

Assist in establishing routines, custom household rules and behavior plans to set the service dog team up for success.
Training in the community is designed to:
Ensure client's ability to utilize their service dog to mitigate their disability and increase their independence in public and pass a Certification Test.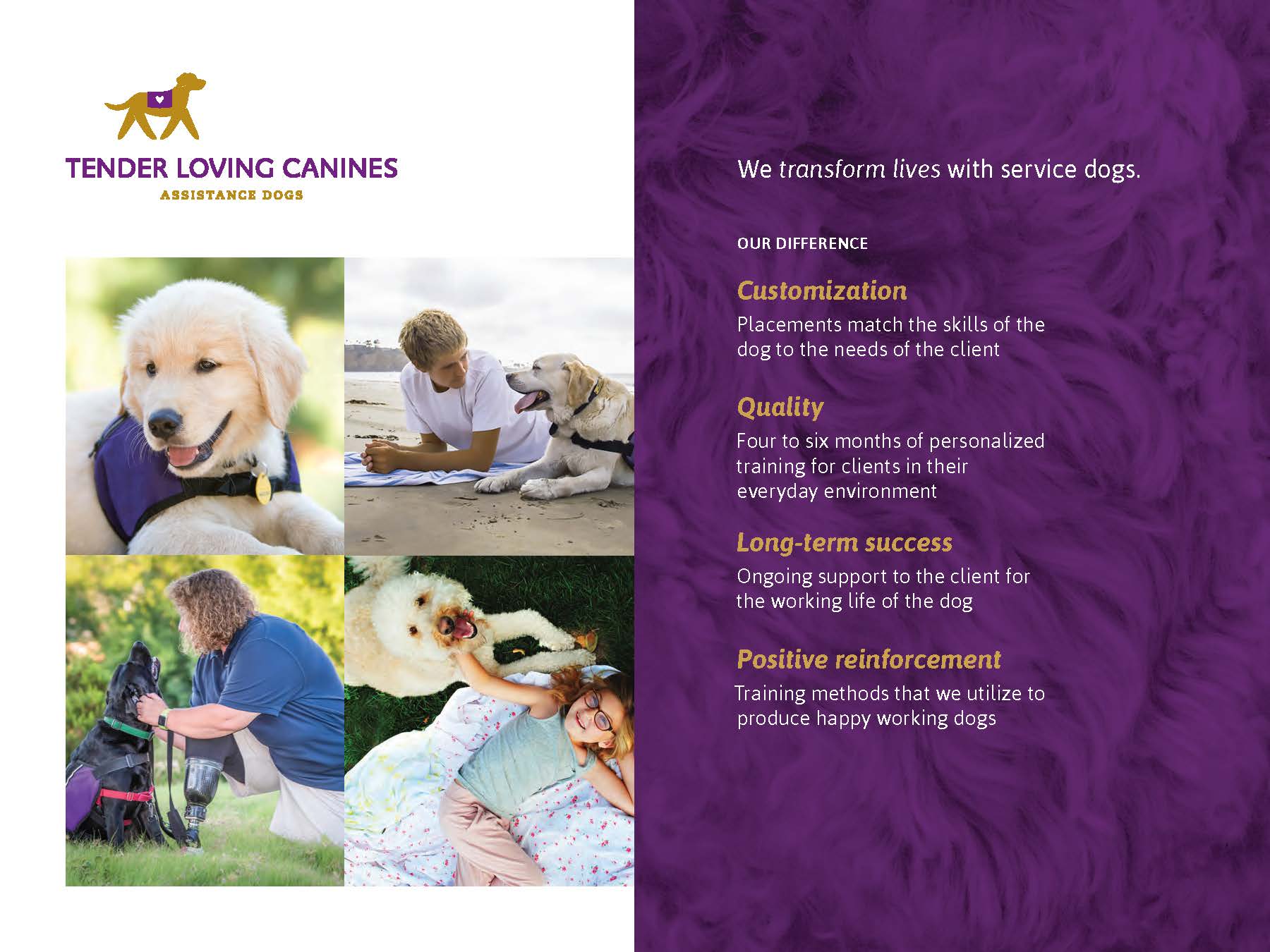 GRADUATION
After Foundation Training, the service dog team attends a graduation ceremony at the correctional institution from which their dog was trained.
Recognize and celebrate service dog teams and the volunteers and inmates/prisoners who trained them.
Note- The client is responsible for all costs related to traveling to the correctional facility from which their service dog was trained for Graduation (either in San Diego or Ione, CA).
After Team Training
After completing all 3 phases of Team Training, clients continue their journey with their service dog and the support of TLCAD staff, who follow up with them on a monthly basis for 6-months after certification and annually thereafter for the working life of the dog. TLCAD staff are also available for training and support on an as-needed basis.