Join our Community
Take a look at different ways you can get involved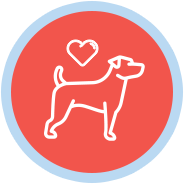 We provide expertly matched guide dog partners to adults from the U.S. and Canada who are blind or visually impaired, instruction in how to work with the dog as a team, and a lifetime of support services – all at no cost.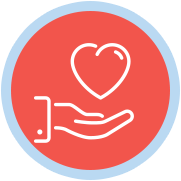 Your donations help create life-changing partnerships that empower individuals who are blind or visually impaired to navigate safely and confidently, a loyal and loving pair of guiding eyes right by their side. Make a difference!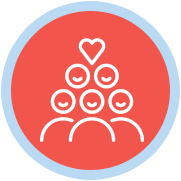 There are many ways to get involved, from raising one of our puppies, to volunteering on our campus, to spreading awareness in your community. If you want to give your time, find out more about how you can help!
From July 31st to August 2nd, challenge yourself and others to get outside with friends and family for an hour dedicated to Guide Dogs of America. We wanted to do a walk, we wanted to do a run, but quite … Read more
Check out our new series of Kennelside Chats, Guide Dog of America and Tender Loving Canines graduates discuss their personal experiences and journeys with their service dog partners. Our GDA Kennelside Chat series offers an in-depth look at assorted topics … Read more