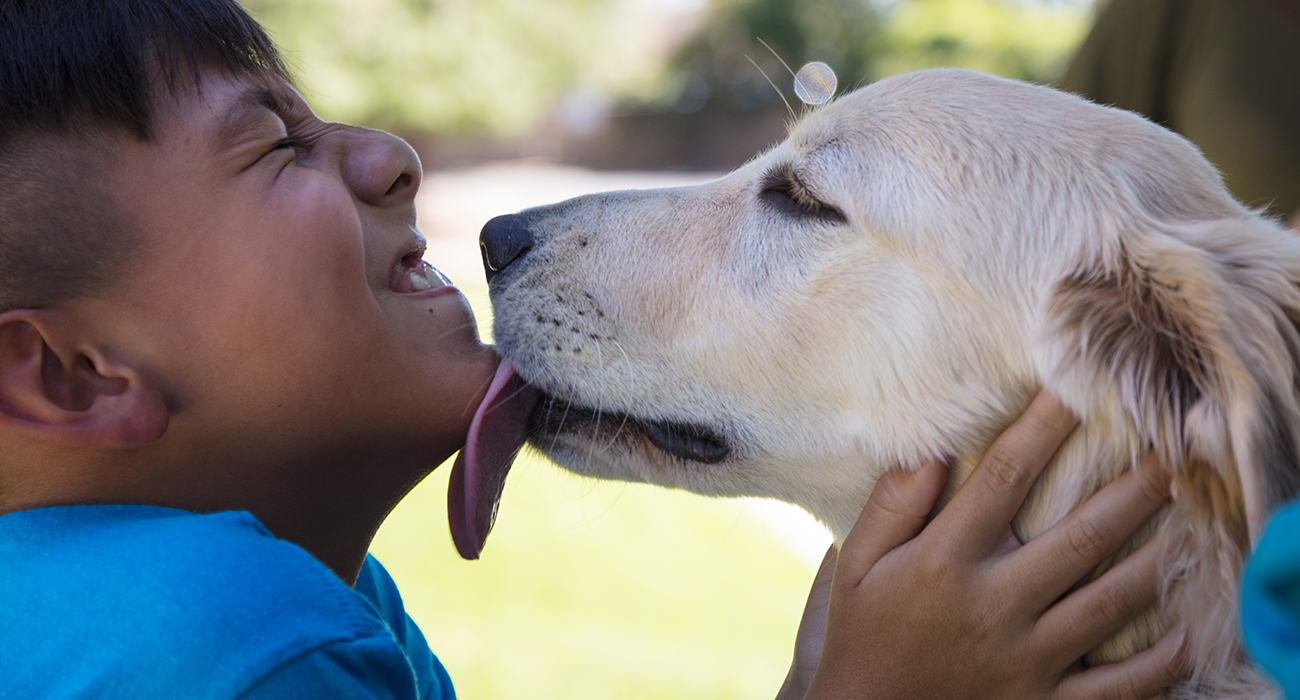 Career Change Dogs
We thank you for your interest in adopting a career change dog. However, due to the high demand, our waitlist is over five years long. We are not accepting new applications at this time.
What is a Career Change Dog?
We often hear terms like failed service dogs, flunkies, and rejects when people reference dogs who don't graduate from our program. The appropriate name when talking about a dog that doesn't graduate is a career change! They aren't a failure by any stretch of the means; they are merely changing careers to a line of work more suitable to their skills. Even if that means becoming the most loyal and loving house pet a family can ask for… an important line of work!
At Guide Dogs of America, our students' and dogs' safety and well-being are our top priority. To graduate from our program, each dog partakes in a rigorous two-year training process, where we consistently review and test each dog for our stringent health, behavioral, and training standards. That is why we consider our guide and service dogs the Navy Seals of the working dog world.
Problems like allergies, hip or elbow dysplasia, overly friendly/social, cat, or other dog distractions are just a few of the completely natural reasons a dog can be career changed from our program. These problems can develop even after the dog enters formal guide dog training at approximately 18 months of age. The exact details of why a dog was career changed and made available for adoption will be explained when we contact you.
Guide Dogs of America – TLC typically has Labrador Retrievers available for adoption; however, we occasionally have Golden Retrievers and German Shepherds. Both male and female dogs are available. Career change dogs can range from eight weeks old to over eighteen months old.
Other Ways To Help
The fact that you're here means that you are probably looking to welcome a furry four-legged friend into your life. That is why we would encourage you to explore joining our community of volunteer puppy raisers. By raising a puppy for Guide Dogs of America, you can help provide a life-changing service dog to someone in need. Click here to learn more about our volunteer puppy raising program.
If puppy raising isn't quite your flavor, there are plenty of other ways to support our program. You can: