2019 -2020 Fiscal Year
Guide Dogs of America | Tender Loving Canine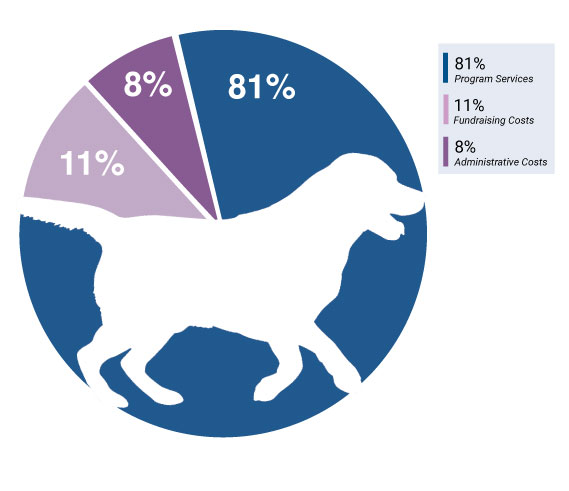 Guide Dogs of America is a registered 501(c)(3) nonprofit organization, tax identification #95-1586088.
81% of all our funds raised during the fiscal year is available for Program Services, 8% for Management and Administrative Costs, and 11% for Fundraising (figures based on the 2019-2020 fiscal year).
We do not charge guide and service dog recipients or their families any fees for our services, which include: a guide/service dog and instruction in their use from our experienced trainers, room and board at our campus for the 7 or 21 day instruction period, a specially designed harness or jacket, follow-up care, vet care from our facilities and travel expenses.
With the increased independence, mobility, and confidence a guide or service dog provides, our clients are able to compete in the work force, participate in community activities and travel.
Financial Resources
Financial Statements – Year ended June 30, 2020 with comparative totals for the year ended June 30, 2019.