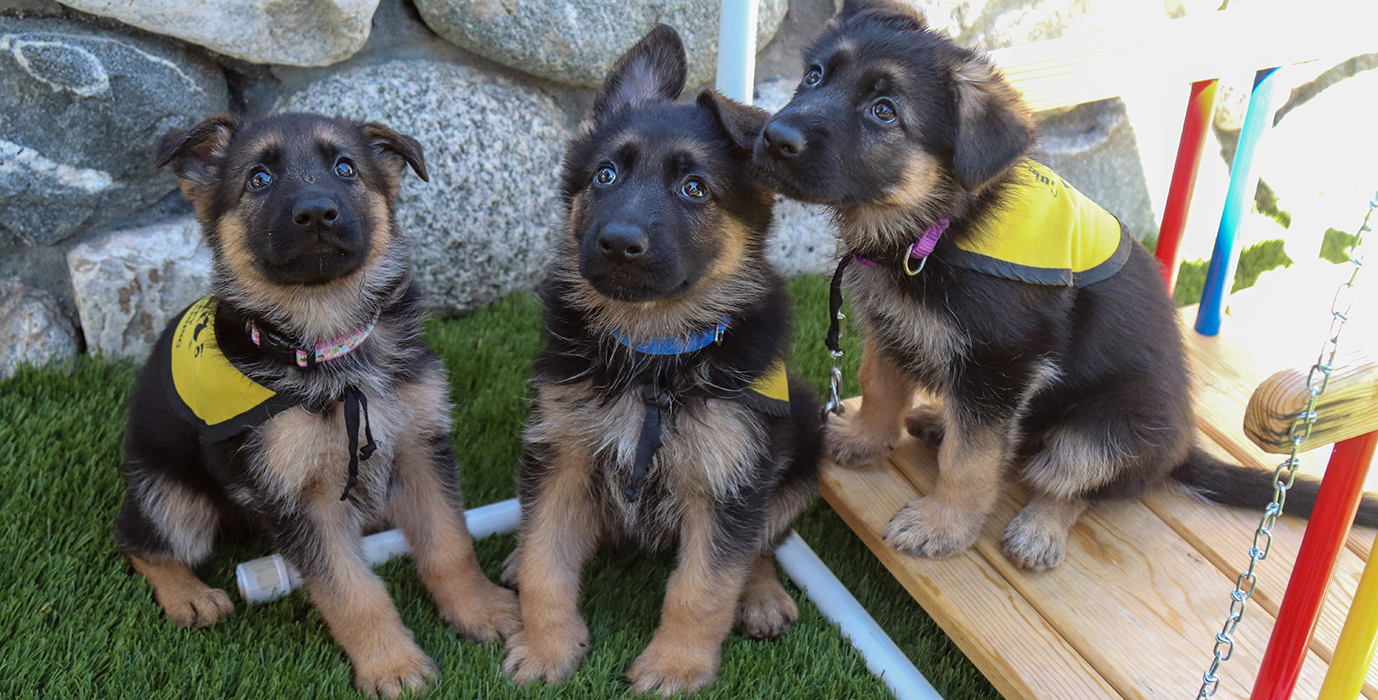 Committed To Our Mission
Despite the challenges presented this past year, Guide Dogs of America has remained operational, providing essential human services to people with disabilities. By following recommended safety protocols, GDA has continued to fulfill its mission to transform lives through partnerships with service dogs.
Fiscal Year 2022 (7/1/2021 – 6/30/2022)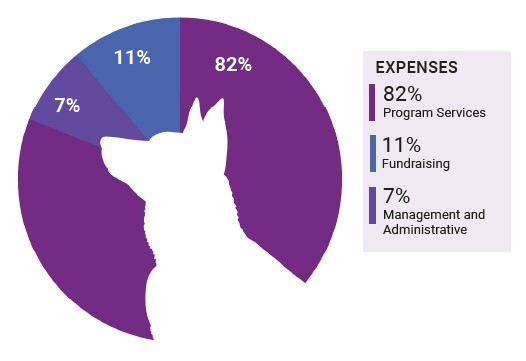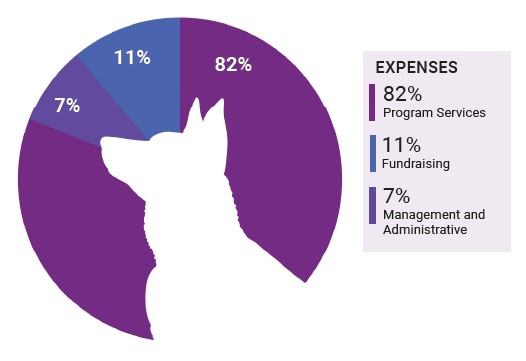 82% of all funds raised is put towards Program Services
11% is put towards Marketing and Fundraising
7% is put towards Management and Administrative Costs (figures based on the 2021-2022 fiscal year).
Guide Dogs of America is a registered 501(c)(3) nonprofit organization, tax identification #95-1586088.
We do not charge guide and service dog recipients or their families any fees for our services, which include: a guide/service dog and instruction in their use from our experienced trainers, room and board at our campus for the 7 or 21 day instruction period, a specially designed harness or jacket, follow-up care, vet care from our facilities and travel expenses.
With the increased independence, mobility, and confidence a guide or service dog provides, our clients are able to compete in the work force, participate in community activities and travel.