Unique Opportunity for Education, Rehabilitation and Community Improvement
Guide Dogs of America | Tender Loving Canines prison training program is designed to meet the increasing demand for service dogs while providing an opportunity for education, rehabilitation, and community improvement within the prison system through the experience of training a dog.
More to Love
Engaging the resources of incarcerated individuals allows us to increase the number of service dogs available to those in need. Incarcerated trainers are supervised by our GDA | TLC staff trainers and taught to train service dogs using only positive reinforcement training techniques. The service dogs stay with their incarcerated trainer 24-hours a day, and sleep in the same quarters, developing a strong bond between dog and human.
Positive Rehabilitation
In addition to the unique training benefits of being raised in a prison environment, this program allows for incarcerated individuals to participate in a positive rehabilitation program. Prisoners that have shown consistent good behavior and a commitment to their rehabilitation can apply to become a service dog trainer. The interactions of caring for and working with service dogs on training exercises can be life-changing for these incarcerated trainers that may once again rejoin society, giving them the confidence, social skills, and responsibilities that will help them become contributing members of society once they are released from custody.
Best Practice
The program was developed based on best-practice standards in the industry and adheres to Assistance Dogs International (ADI) standards.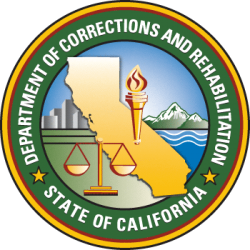 "I truly appreciate the ability to participate in such a worthy program. Not only does it help individuals with disabilities, but it's helping me grow as a person as well." – Prison training program participant