Puppy raisers are the cornerstone of our training program at Guide Dogs of America. At the heart of every successful guide dog and service dog team is a puppy raiser who embraced the opportunity to raise a special puppy, teach them to feel safe in the world, and help them learn the skills necessary to become a well-mannered canine citizen.
Teaching the Basics
Guide dog and service dog puppies are placed with carefully screened foster families, known as "puppy raisers," when they are 8 weeks old. Puppy raisers teach basic obedience, proper house manners, and help them to become calm and confident in all situations. At any given time, we have 150-200 puppies in loving puppy raiser homes.
We Are Here For You
GDA supports our puppy raising volunteers throughout the entire process. From cohesive groups of fellow puppy raisers to a structured puppy-training program, ongoing behavioral support, and a fully staffed on-site veterinary facility, the entire GDA team is rooting for each puppy's success.
To ensure proper socialization, puppies-in-training cannot be left home alone for long periods on a regular basis. Puppy raisers who work outside of the home must have permission from their employers to bring the dogs to work, or a second, committed family member who will work with the puppy during the day. As our trained guide dogs go on to live in all sorts of environments, we welcome puppy raisers from all lifestyles: families, single people, homeowners, apartment dwellers, homes with well-mannered resident pets, etc.
Meeting Locations
At this time, our puppy-raising program is limited to Southern California, with active puppy raiser groups in the San Fernando Valley (Sylmar Group), Ventura, West Los Angeles, South Bay, Orange County, San Gabriel Valley and San Diego. Click here for regional meeting locations and contact info.
Raising a guide dog/service dog puppy is a significant commitment, and the decision to participate should not be taken lightly. It's also one of the most rewarding things you'll ever do! Warning: Puppy raising is addictive! The majority of our puppy raisers choose to raise again once sending their first puppy "off to college" for formal training.
Puppy Raiser Application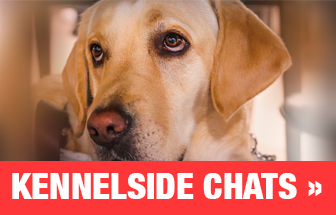 Guide Dogs of America and Tender Loving Canines graduates discuss their personal experiences and journeys with their service dog partners.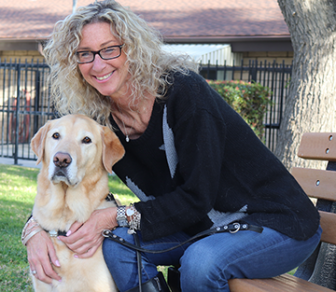 Harnessing the Power of Independence
Read Lorri's first-hand account of how getting a guide dog changed her life.
Read Story Here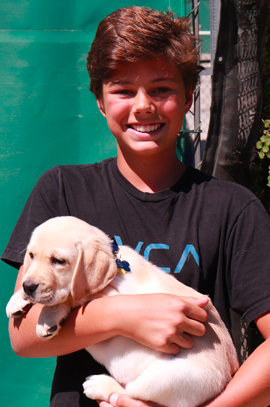 The Basic Requirements for Puppy Raisers Include:
Live within a reasonable distance of an existing puppy raiser meeting.
Attend monthly meetings.
Participate in GDA-sponsored obedience classes, including a Puppy Kindergarten and Puppy Skills class. Additionally, attend at least one outside obedience class, at your expense.
Willingness to travel to GDA's Sylmar campus for medical care, health screenings, kennel acclimation visits and behavior evaluations.
The ability to teach the puppy basic obedience skills and house manners.
The ability to provide ongoing socialization throughout your time as the puppy's foster family. This includes not leaving the puppy home alone for long periods on a regular basis.
Frequently Asked Questions