Although Lorri Bernson can't see, the guiding eyes at her side allow her to accomplish what others may find impossible.
Lorri Bernson is standing at the corner, patiently waiting to cross the bustling intersection outside her apartment. The sound and feel of vehicles whizzing by would typically be terrifying for someone blind like Lorri. Thankfully she is not alone. At Lorri's side are her guiding eyes – a beautiful yellow Labrador guide dog named Captain.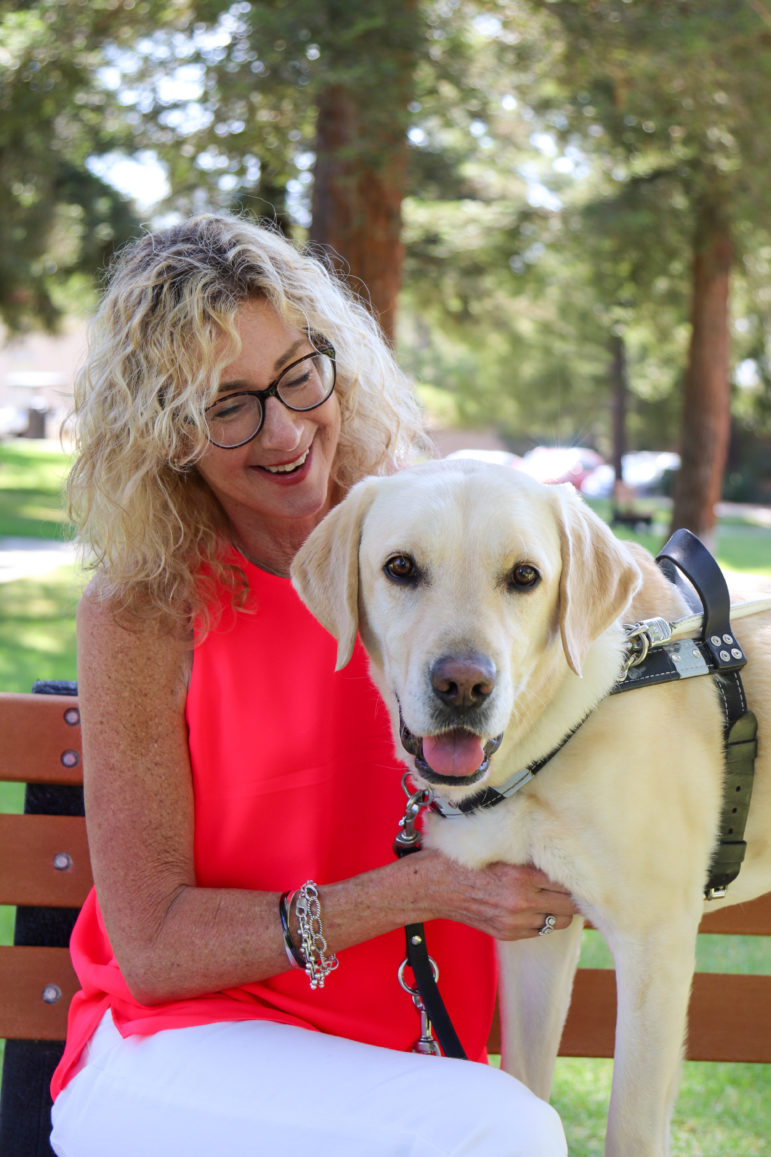 Born at Guide Dogs of America's (GDA) campus in Sylmar, California, Captain has been training his entire life for this moment. At eight weeks old, Captain went to a foster family called "puppy raisers," who provided him the basic skills and obedience needed for guide dog training. Once mature enough, Captain returned to GDA for "guide dog college," where he learned how to keep Lorri safe.
After an extensive assessment of Lorri's needs, traits, and lifestyle, the trainers at GDA decided Captain would be the perfect match. Over the course of a three-week training program, the two learned how to work as a team. Captain's job is to help Lorri get safely from one destination to the next. To do so, he avoids obstacles and stops at changes in elevation (i.e., curbs). Captain can even remember their common routes like getting into the office or going to the bus stop.
"Because of the bond we share, the trust I have in him is incomparable. With Captain, it's not about what I can't do; it's what I can do." Lorri explains. A guide dog becomes a trusted companion and is more than just a mobility tool; they are bearers of confidence and independence. So, although Lorri cannot see, Captain allows her to accomplish what others may find impossible. All programs and services at Guide Dogs of America are provided at no cost to our recipients. To learn if a guide dog is right for you, visit our website at www.guidedogsofamerica.org.