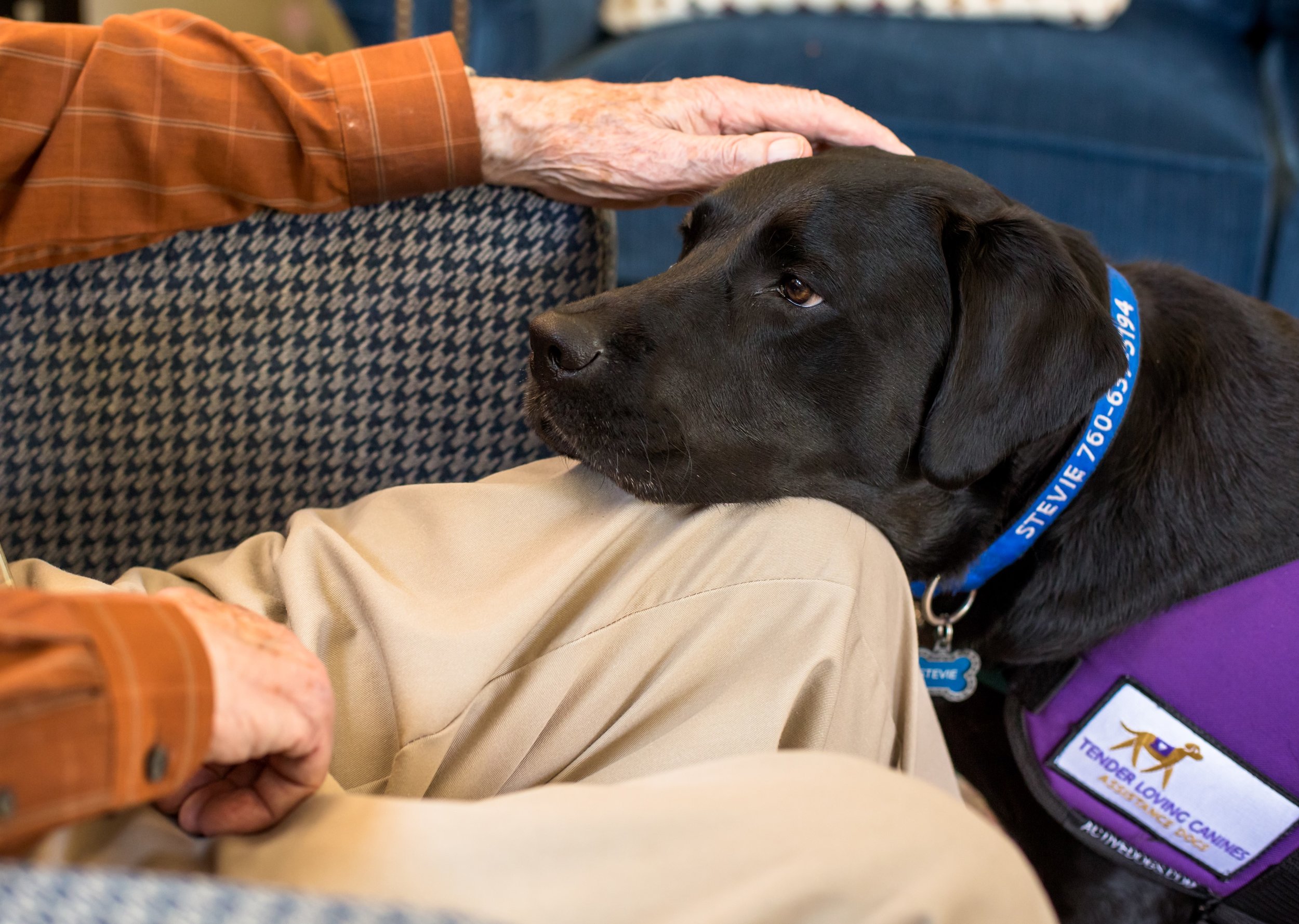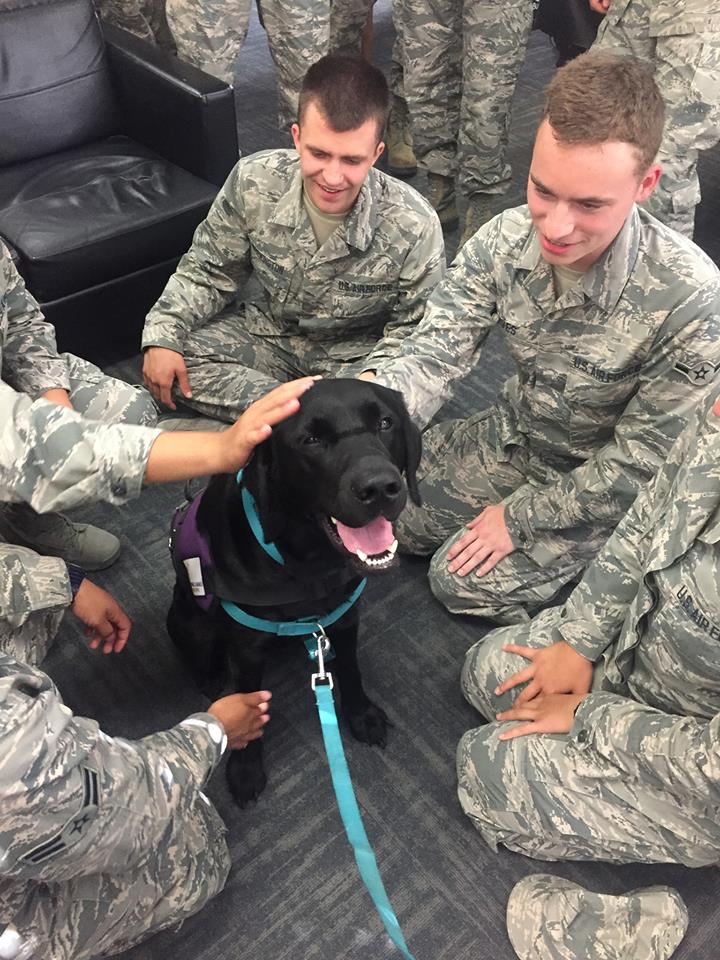 Facility Dog Program
Facility dogs are carefully paired with professionals that serve populations who benefit from animal assisted intervention or therapy. Each facility dog has the potential to transform countless lives through therapeutic activities facilitated by their handler in healthcare facilities, therapy centers, schools or courtrooms.
Facility dogs perform a variety of cues and behaviors that benefit special populations in addition to providing unconditional love, comfort and support in a way that only a dog can. Together, the facility dog team helps to enrich the quality of life of individuals with disabilities, victims of crime and other vulnerable population through animal assisted intervention and therapy.
Eligibility Requirements:
Approval from employer for use of a facility dog

Ability to care for and manage a dog

Must be able to attend Facility Dog Training