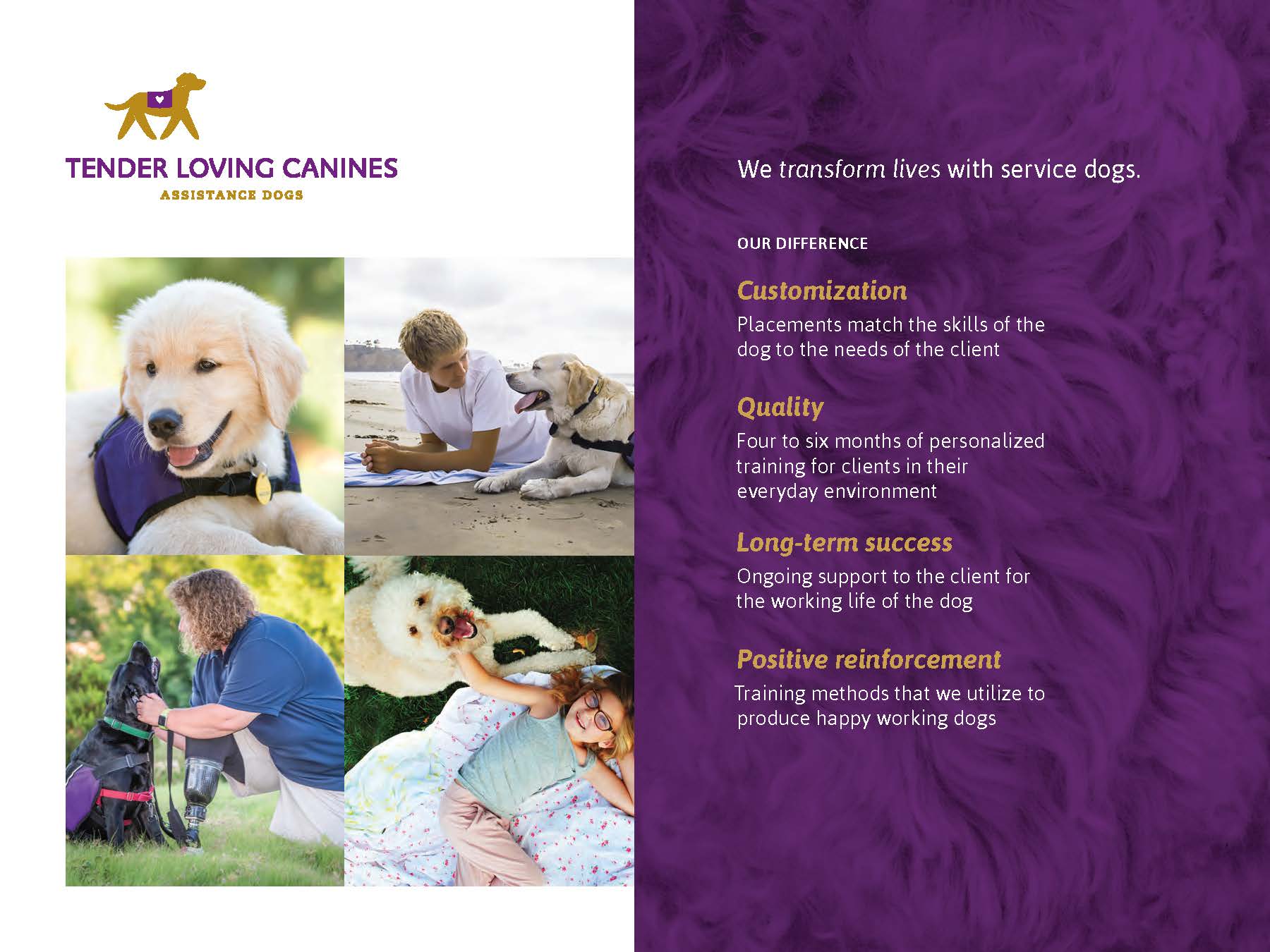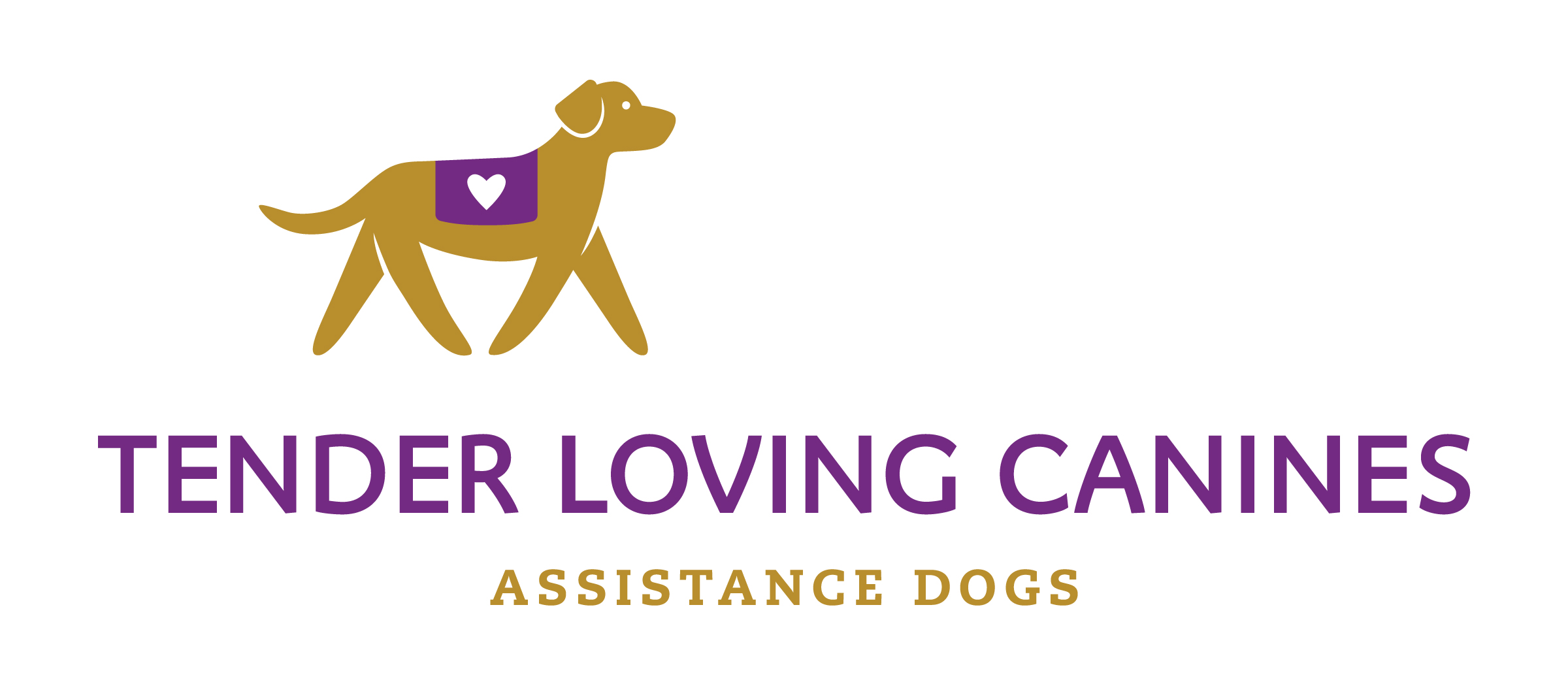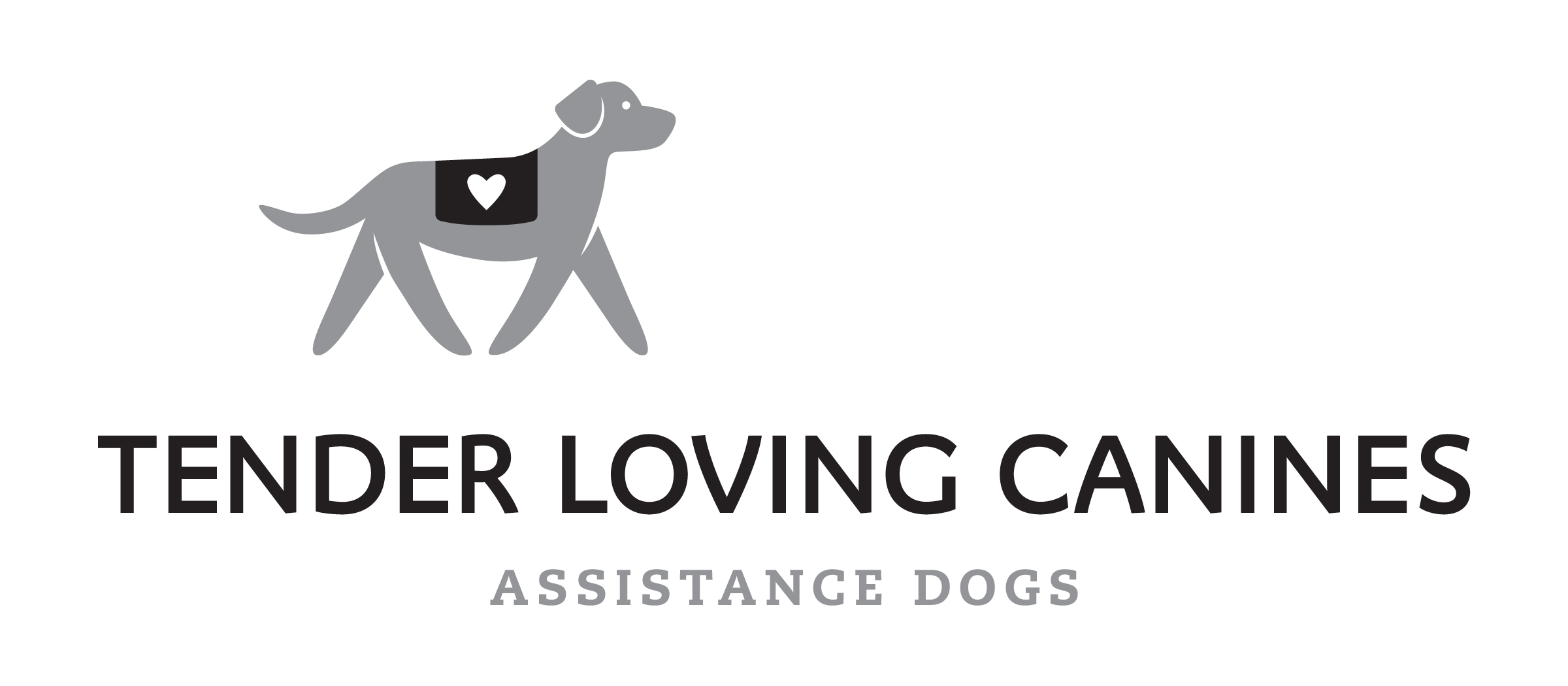 Logo Guidelines
The Tender Loving Canines Assistance Dogs logo is a valuable representation of our organization. It is essential that we preserve and protect our logo. Please follow the guidelines when using it, to build a strong brand recognition with the public in order to help aid recognition of TLCAD.
Per logo regulations, individuals may not crop, distort, manipulate, reconfigure, mimic, animate, create derivative works or extract portions or in any other manner, alter the Final Art. For example, the icon cannot be used separately, the words Tender loving Canines Assistance Dogs cannot be used separately and an additional image cannot sit on top of or inside the logo.
Field of Purple and Gold
The purple/gold logo should be used whenever possible. Black and white versions of the logo may be used for those cases where the logo would disappear into the background due to similar background colors.
COLORS: PURPLE #732A83 | GOLD #B98F2D | FONTS: UBUNTU & CAECILIA & GOTHAM