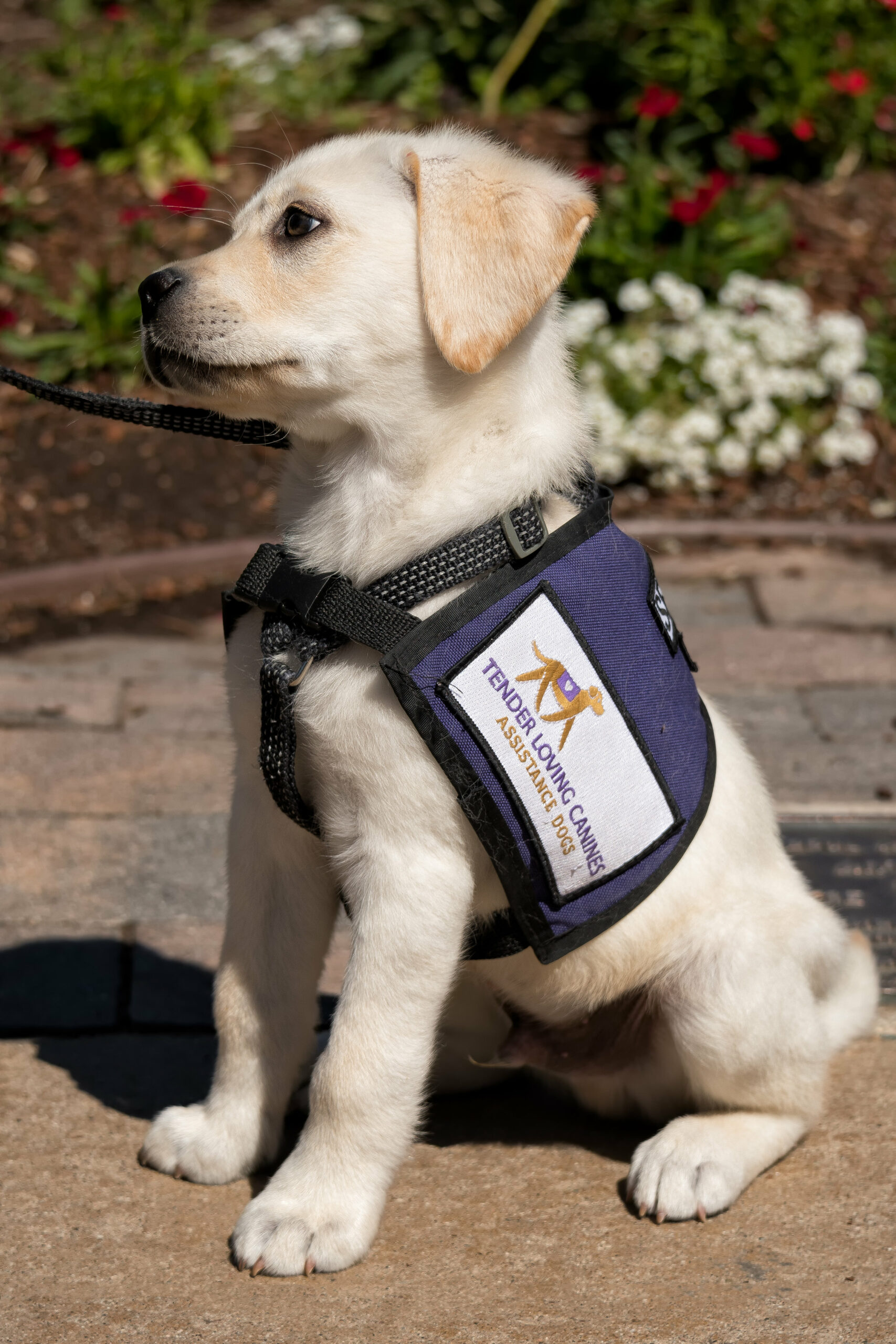 The TLCAD Puppy Program provides puppies for the POOCH Program. These puppies will be trained to become service dogs to assist those in need.
TLCAD's puppies are raised in correctional institutions as part of our training and rehabilitation program. If you are interested in raising a service dog puppy our friends at Guide Dogs of America are always looking for volunteers to help raise future guide dog puppies for clients who are blind or visually impaired. Opportunities are available throughout Southern California. For more information, visit www.GuideDogsofAmerica.org or call 818-833-6447, let them know that Tender Loving Canines Assistance Dogs sent you.
You can help TLCAD's Puppy Program by gifting items from our Amazon Puppy Wish List.