Building Bridges to Independence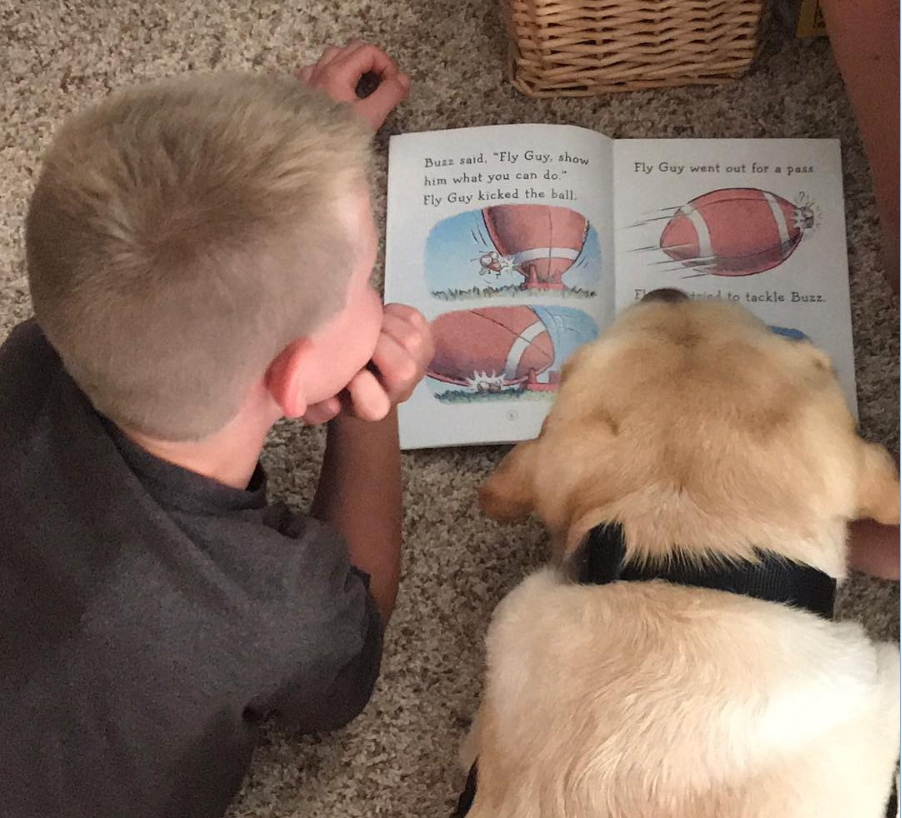 Jackson Came Home and Changed Lives
Parker said, "We loved each other the minute we met". The connection they had was special beyond words. Parker was having a difficult time focusing in school and during social interactions, then he met Jackson. Jackson provides Parker with the support he needs to live the most independent life possible.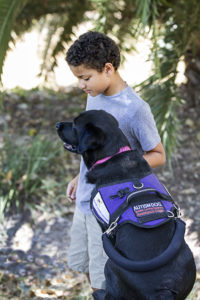 A Bright Future with Belle
For Jackson, a bright young boy with autism that loves to spend time playing outdoors, the world can be an overwhelming place. With Belle by his side, Jackson has gained the gift of independence and the ability to navigate the world in a new way.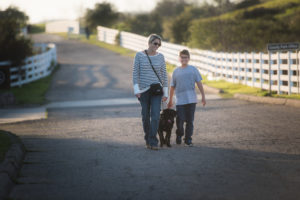 A Super "Star" Service Dog Team
"After the family met with TLCAD and met a beautiful black lab named Star they knew this was going to be the beginning of a incredible new chapter in Nicholas's life. It is an amazing partnership that goes stronger every day!"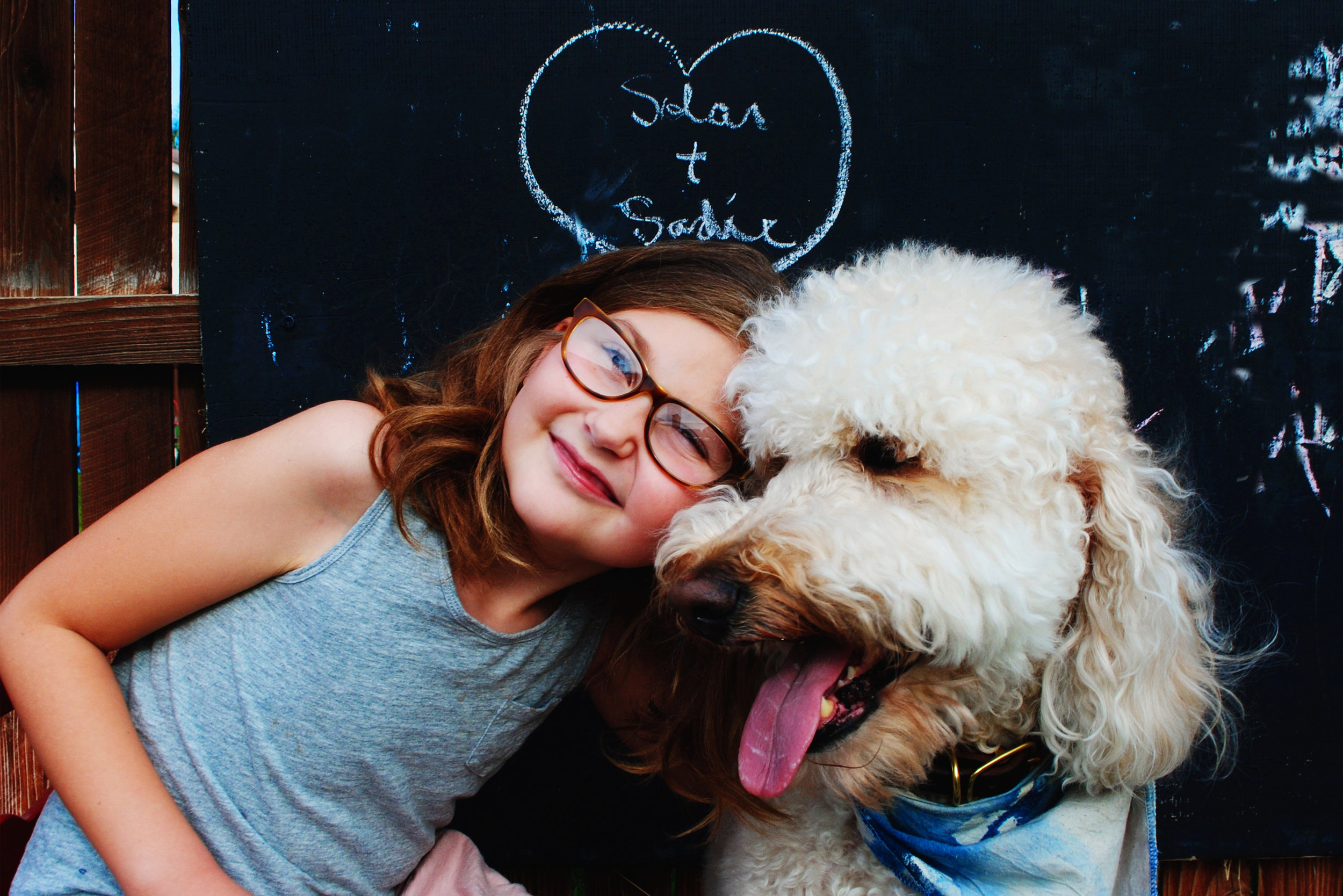 With Solar by My Side
With Solar by her side, Sadie has been able to strive toward greater independence. Prior to receiving Solar, Sadie used a wheel chair and walker for her mobility needs. Through therapy and the help of her Service Dog, Sadie is now able to walk more independently, using a special balance harness that Solar wears.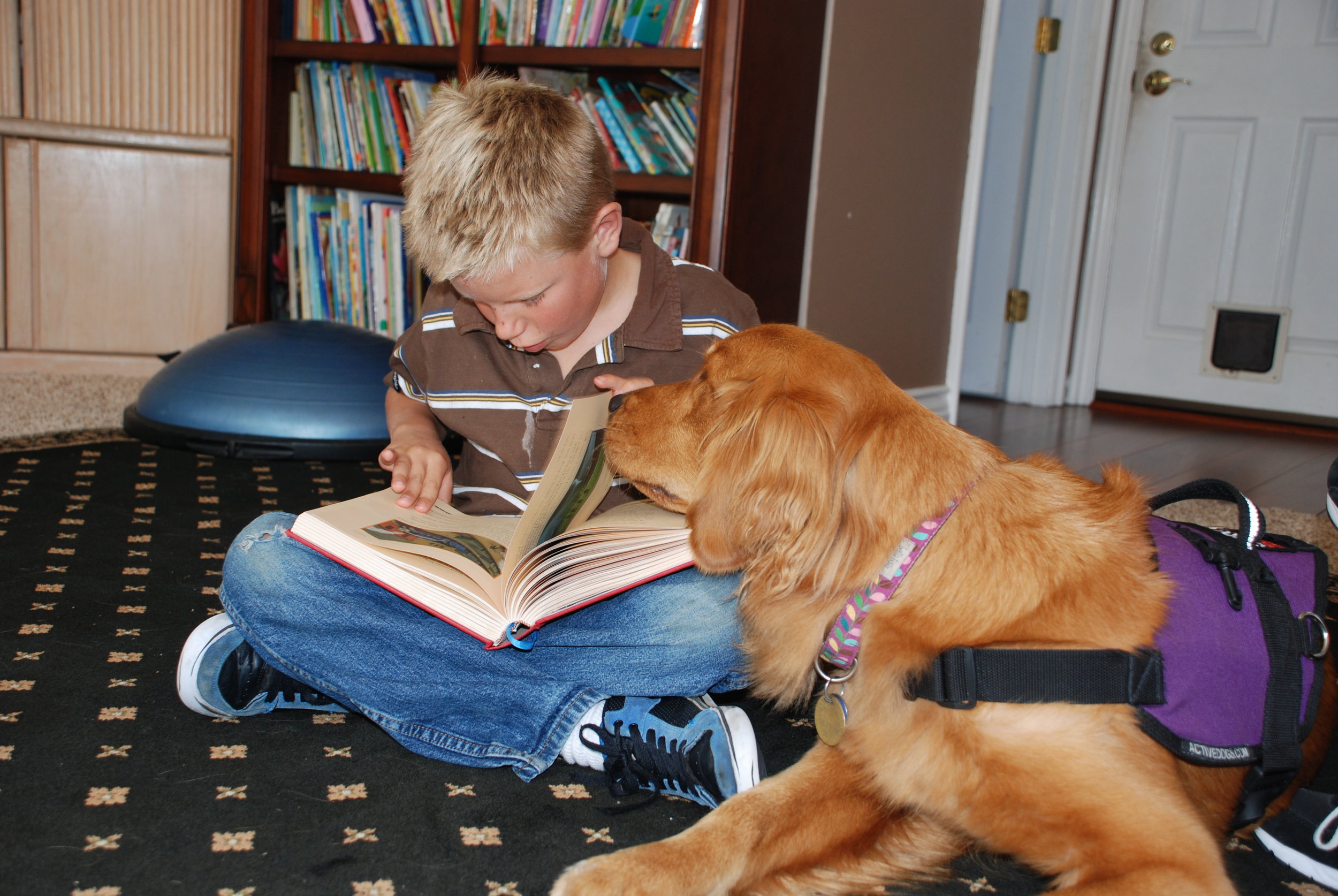 Autism Service Dog, Ruby
I want to thank those who made this possible. Fernande and Marshall Robinson took Ruby in at a young age and began her training. Dearing English assisted with the Foundation Training and Ruby was then transferred to Linda Chandler for the customized cues. It was the team work and help of Stephanie Myung in the placement process that made this a smooth and very successful placement.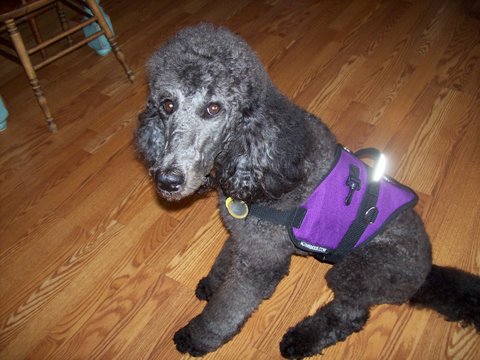 "Poppy" Eases Anxieties, Offers Positive Focus
While mulling over how best to describe what Poppy has done for our son, I realized Poppy's presence has brought bright new hope and peace to our entire family. Our Scott was a healthy 5½ year old boy who suddenly regressed into extreme anxiety and depression that worsened to the point that Scott became suicidal. The doctors' diagnoses were Asperger's and Clinical Depression, terms which only begin to describe the difficulties we endured each day.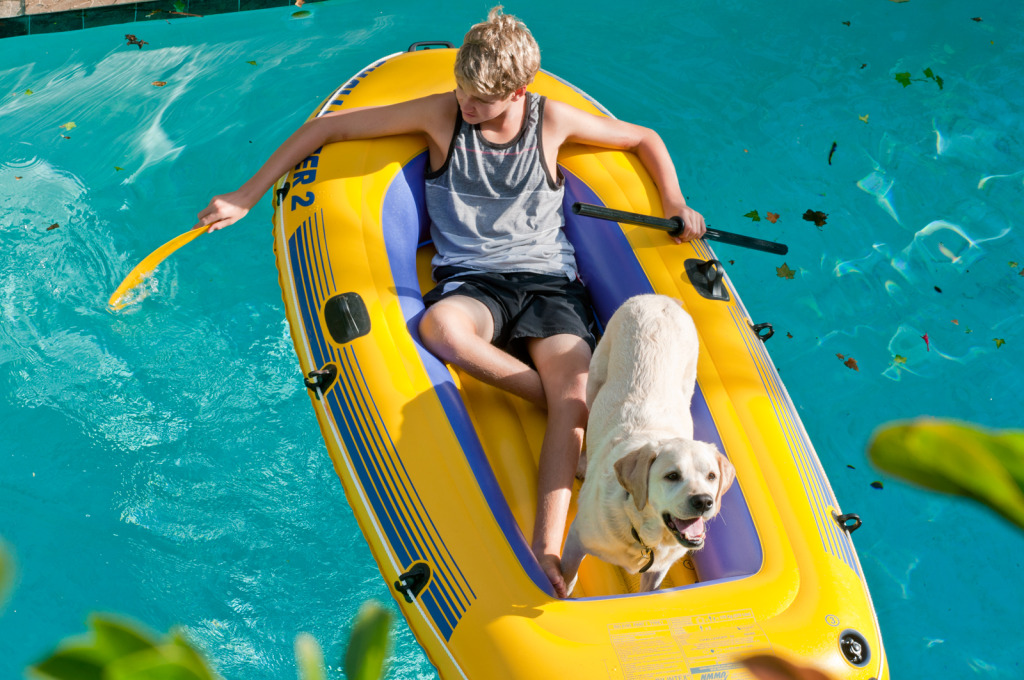 "Mully, with me!"
"Mully, with me!" Twelve year old, Wesley Metcalfe, has just come home from school and is now taking his new best friend, Mully, aka, The Mullet, The Mull, Muldoon, swimming. Mully is a mid-size yellow lab and his new owner, Wesley, has high functioning autism. They have been waiting a long time for one another. Mully has gone through two years of training with Tender Loving Canines Assistance Dogs, Inc., a San Diego non-profit organization whose mission is to provide custom trained dogs to individuals whose lives might be bettered through the use of an assistance dog.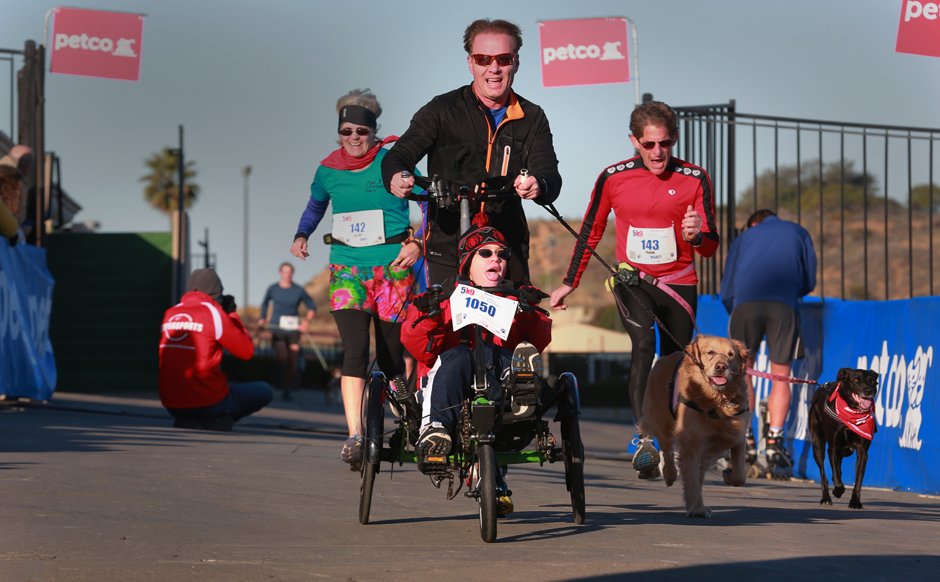 Let Me Tell You About Two Best Friends…
Riley, an 11-year-old boy with cerebral palsy, and Libby, a three-year-old Golden Retriever, were matched as a team in August of 2008. At the time, Riley was in a wheelchair and only mildly interested in dogs. After many early morning walks and numerous outings together, the bond between a boy and his dog began to build. Over the ensuing months, Libby would attend and become and integral part of Riley's physical and occupational therapy sessions.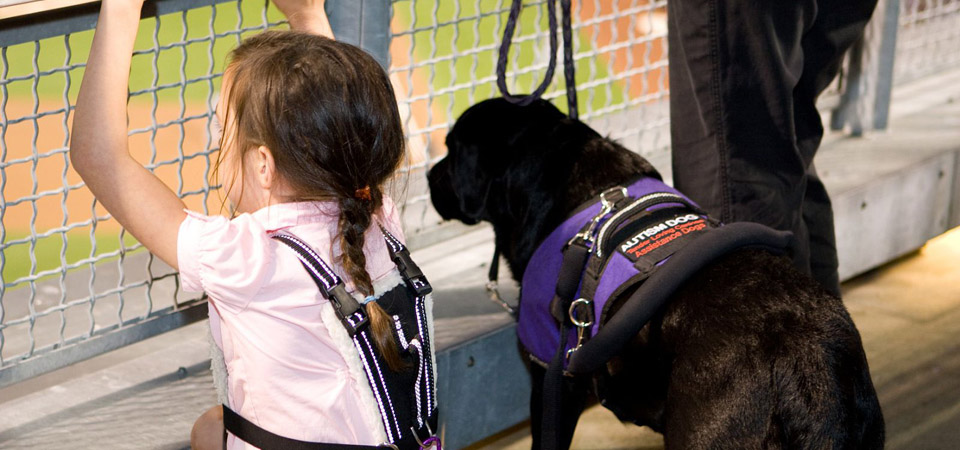 San Diego County's Very Own Little Miss Muffet
Everyone knows the tale of Little Miss Muffet… well there is a real life Little Miss Muffet and there are no spiders that could ever scare away this one. Little Miss Muffet is an Autism Service Dog trained by Tender Loving Canines Assistance Dogs, Inc. of Solana Beach. Upon the launch of the Leash-on-Life Program, the Autism Service Dog branch of the non-profit volunteer-run organization, Little Miss Muffet played the vital role as the first ever TLCAD trained Autism Service Dog.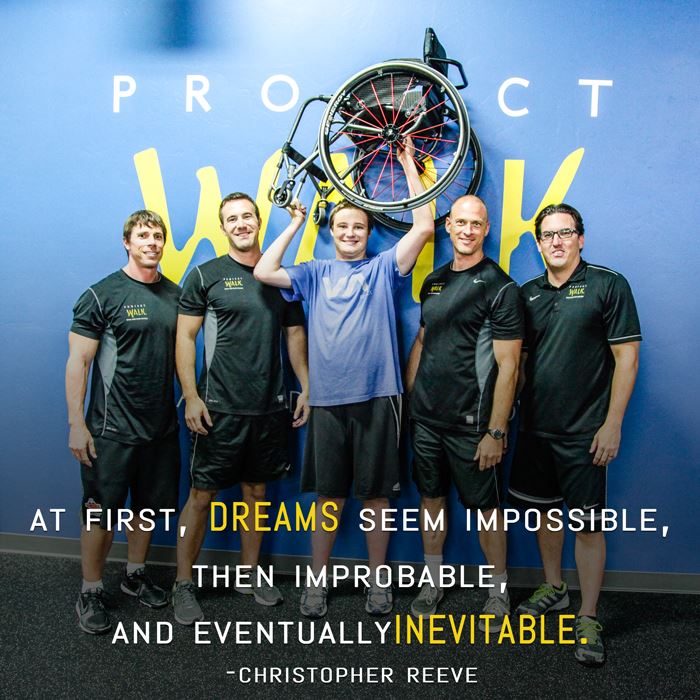 It is a success story from this mother's perspective!
Spencer Fox has had much success in life with the help of his Tender Loving Canines Assistance Dog, Mojo! Spencer's progress in his recovery from a skiing accident the summer before his freshmen year of high school, along with the help of Mojo – his Service Dog, has helped him achieve the ability to walk independently. Mojo has given him confidence as he now goes to his Prom and embarks on his senior year of high school and plans to attend college in 2014. His latest success was receiving his driver's license and raising enough funds to buy a car that can lift his 80-lb wheelchair in and out of the vehicle, as well as having a customized steering knob and a left-sided accelerator.
---
At Ease Service Dog program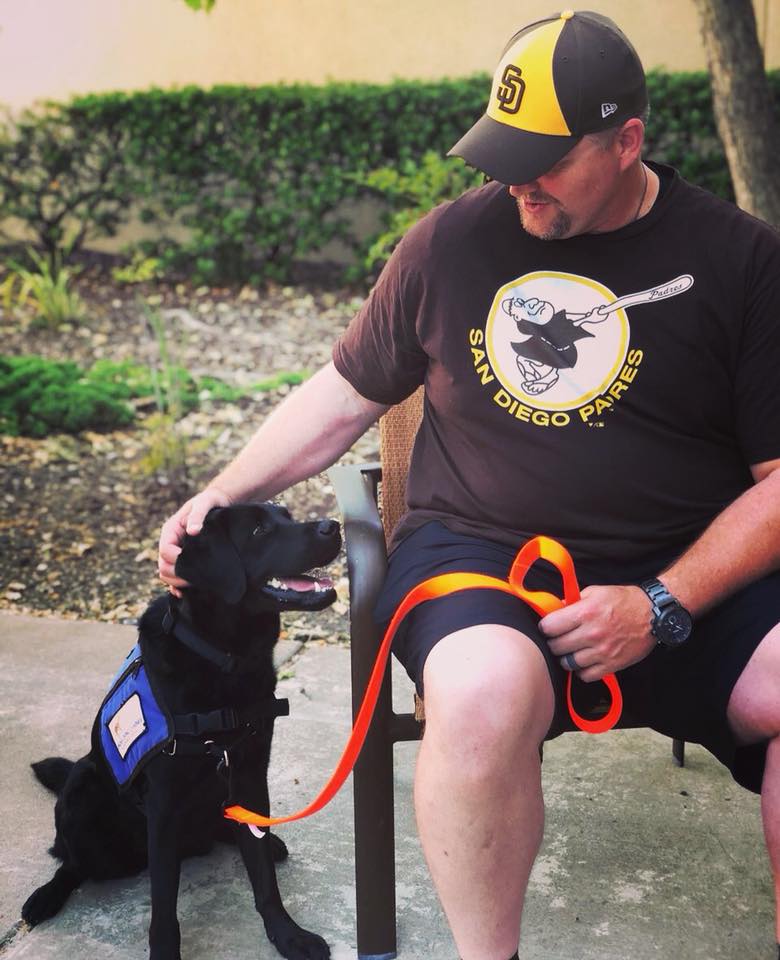 Richard and Amador
Amador supports Richard, an Army veteran, by performing retrieval and deep pressure input. Amador helps to decrease symptoms of post-traumatic stress disorder and mobility limitations, while increasing independence and overall quality of life for this deserving veteran and his family.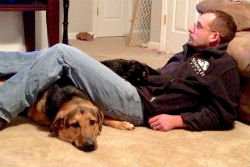 Jesse and Jag
Jag has been an amazing addition to our family. Prior to receiving Jag I rarely left the house with my family. It has made it hard for all of us not being able to go out together to festivals, stores, events, parks, or even enjoy date nights with my wife. With Jag, I am able to feel more secure because she is watching for threats as well and will alert me if anything isn't safe.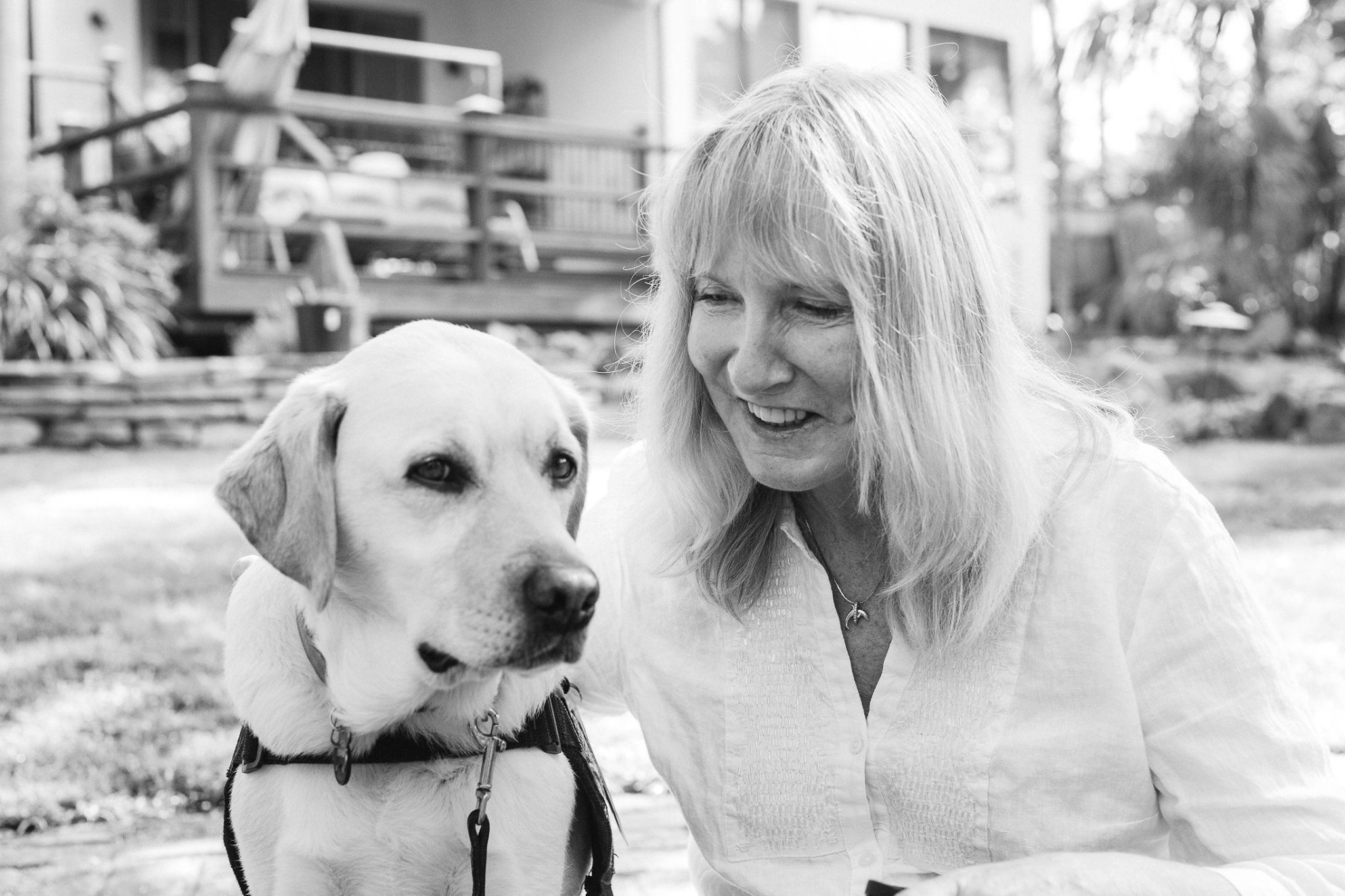 Linda and Willow
TLCAD At Ease Service Dog recipient Retired Major NC USAF Linda Stanley has turned her experience with PTSD into her mission to help her fellow service members. Linda served over 20 years in the military – – six years in the Army and 14 years in the Air Force as a nurse.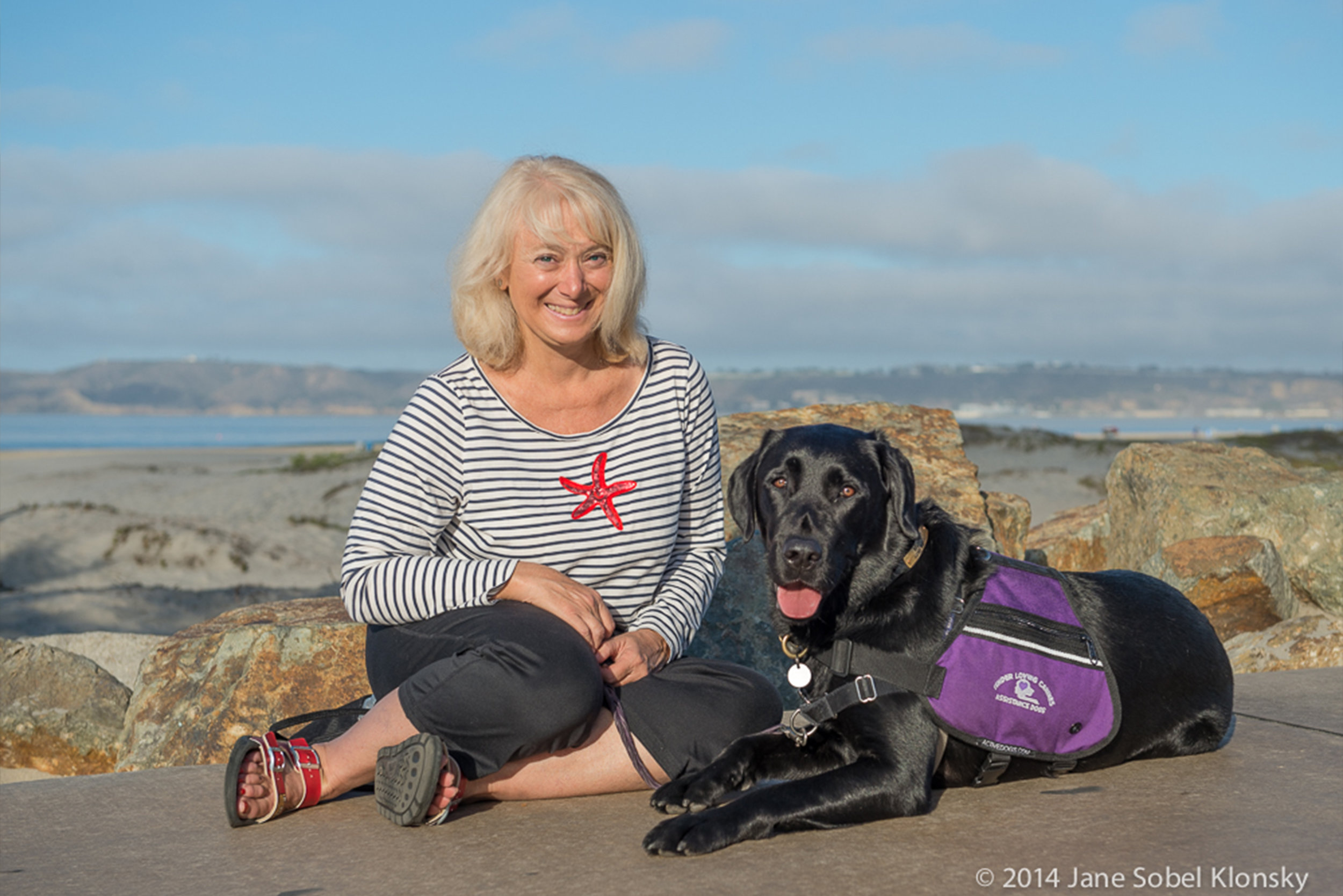 Murphy and Kim G.
As a Facility Dog assisting a physical therapist at the C5 Vestibular Care Physical Therapy at the Naval Hospital San Diego, Murphy helps patients with their anxiety during painful or stressful physical therapy. He opens doors, retrieves and delivers items and wears a special harness to help patients with their balance during therapy. His impact on the lives of our Wounded Warriors is powerful.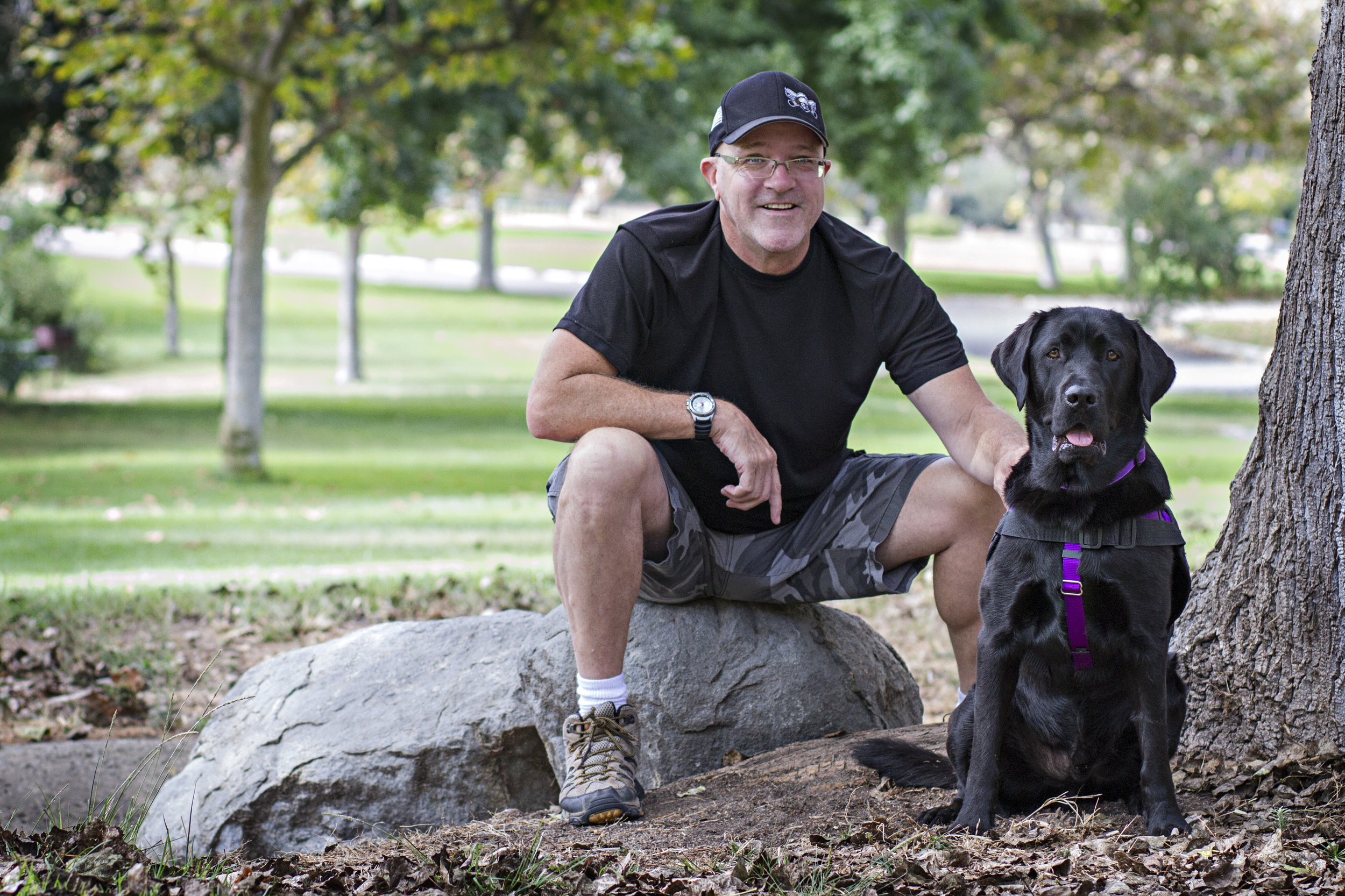 Scott and Donovan
Donovan is not just a tall, sweet, sometimes drooly black lab. He is the catalyst for positive transformation in the lives of so many who have been a part of his journey to becoming an At Ease service dog.
Passages to Recovery: How a poodle named Gracie helps an Injured Iraqi Vet
Gracie reached up and opened the door to Marlene's apartment. Then she went up two flights of stairs, down the hall and turned on the light near the bedroom. After verifying that all was well, Gracie went back down the stairs to Marlene and helped her to enter her apartment. Gracie is a Standard Poodle who received extensive training from Tender Loving Canines Assistance Dogs to become a service dog. After careful assessment and matching, Gracie was placed with Marlene, a wounded Iraqi war veteran.
---
FACILITY DOGS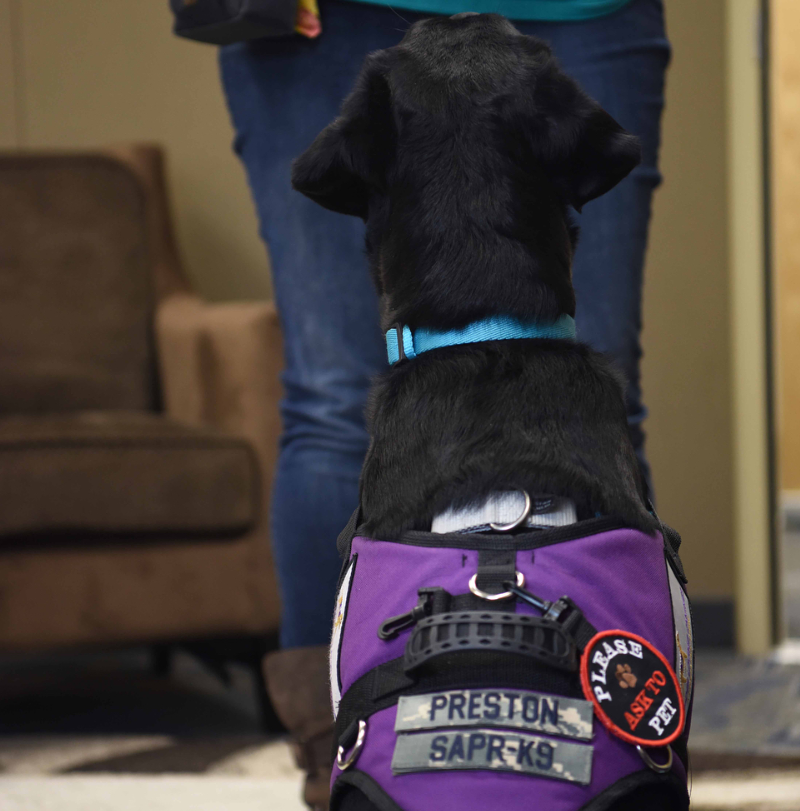 Preston Gives Comfort During The Darkest Hours
Preston is a Courthouse Facility Dog with the Sexual Assault Prevention & Response at the Vandenberg Air Force Base.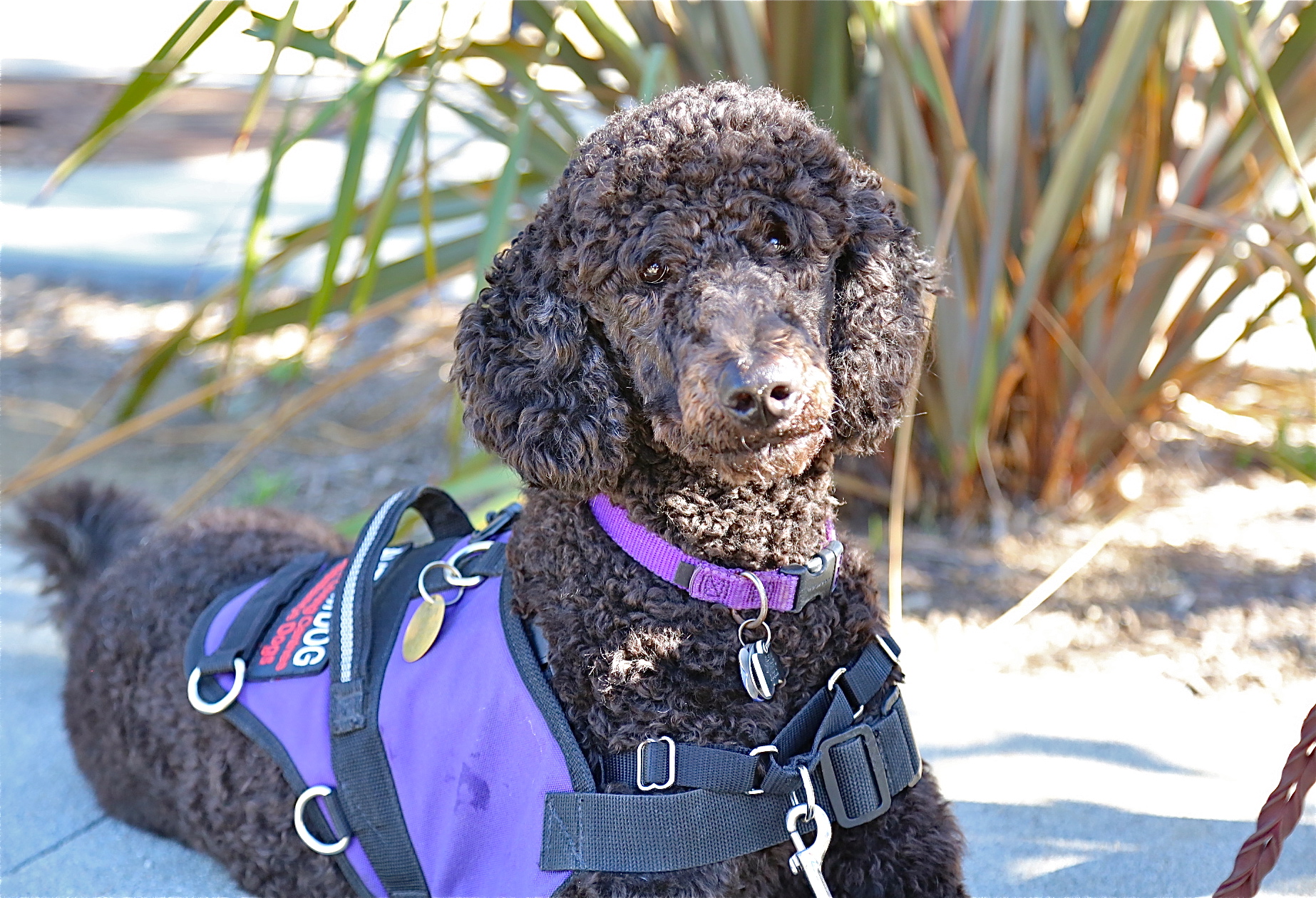 Dottie's Ability to Acclimate
From the coast of California to the forests of Alaska, Facility Dog Dottie shows her ability to acclimate to any situation. Previously she assisted children at The Winston School in Del Mar, CA. Now she has been given the opportunity to positively transform the lives of at-risk youth at Birchwood Behavioral Health in Anchorage, AK.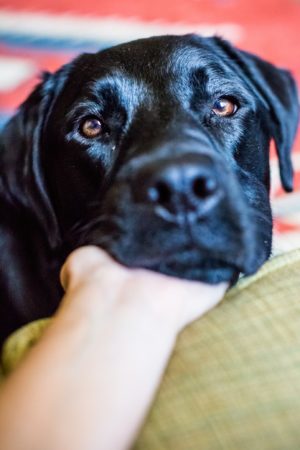 Stevie Provides the Gift of Comfort
In a time of great sadness and grief, facility dog Stevie provides Pacifica House hospice patients and family members with the calming and therapeutic effects of the human-canine connection.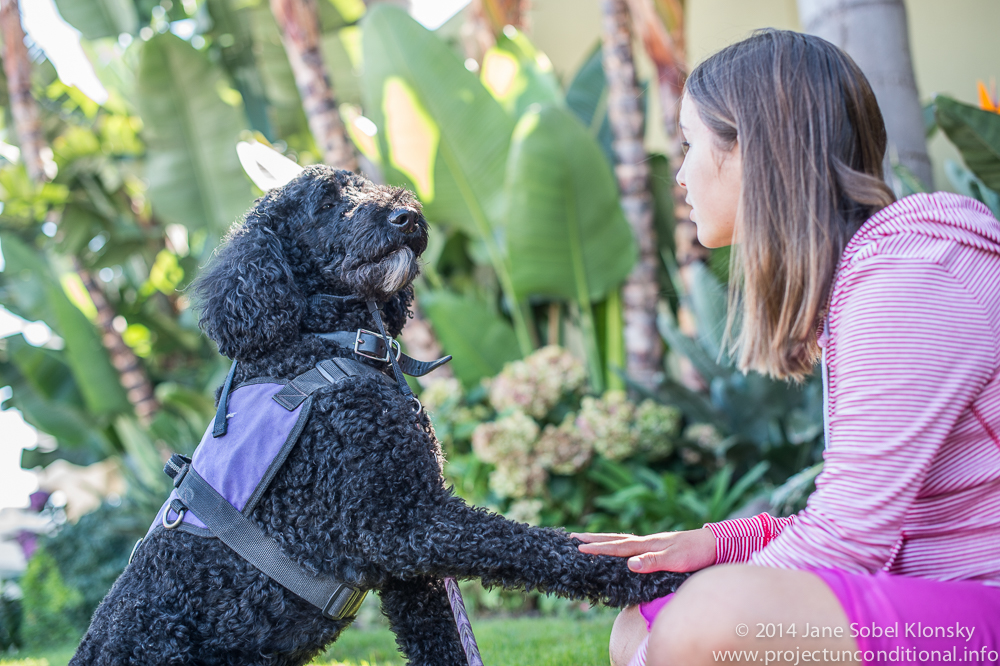 A Little Bit of Magic
Magic is a Leash-On-Life Facility Dog that assists Julia, a teacher at TERI Inc., in providing Animal Assisted Therapy to students by helping them to achieve their social, academic and life skill goals.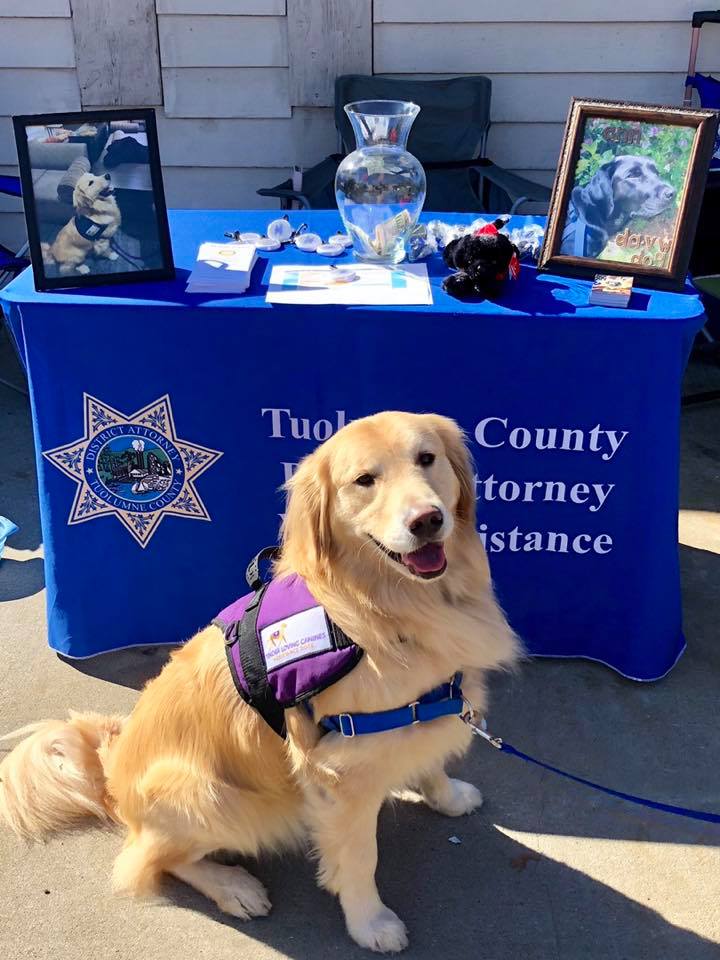 Stewart's Skill Set Brings Comfort and Companionship
Stewart is placed as a Courthouse Facility Dog for Tuolumne County. He transforms the lives of children who are the survivors of crime and abuse by providing comfort and companionship to children going through the difficult process of the criminal justice system.