Thanks to Hartford, Welcome Gittlen!
Taking a "paws" to thank outgoing Guide Dogs of America president and welcome the new GDA president. As we begin 2017, we ask that you join us in sending best wishes to Dale E. Hartford, who has retired after serving seven years as GDA's president. Under his management and oversight there have been many changes and enhancements to the GDA campus as well as the program. His leadership has taken GDA to a new level of excellence.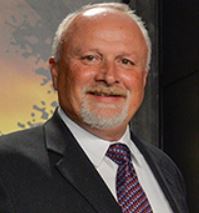 "Dale consistently increased the school's fundraising totals and, more importantly, grew the number of guide dog teams graduating each year," said International Association of Machinists and Aerospace Workers International President Robert Martinez, who announced Hartford's retirement in August. "His loyalty and his leadership will not soon be forgotten."
As we say goodbye and thank you to Dale, we welcome Russell Gittlen as the new GDA President.

Gittlen, who most recently served as IAM District 15 New England Area Director and Local 447 Assistant Business Manager, assumed his new duties on Jan. 1, 2017.
Gittlen brings to the school many years of leadership, management and fundraising experience.
He has actively supported GDA for many years. In 2014, Gittlen was honored with the GDA "Gift of Sight" award in recognition of his dedication to the continuing success and future of the school.
Please join us in congratulating these two GDA "top dogs."