An Evening With Temple Grandin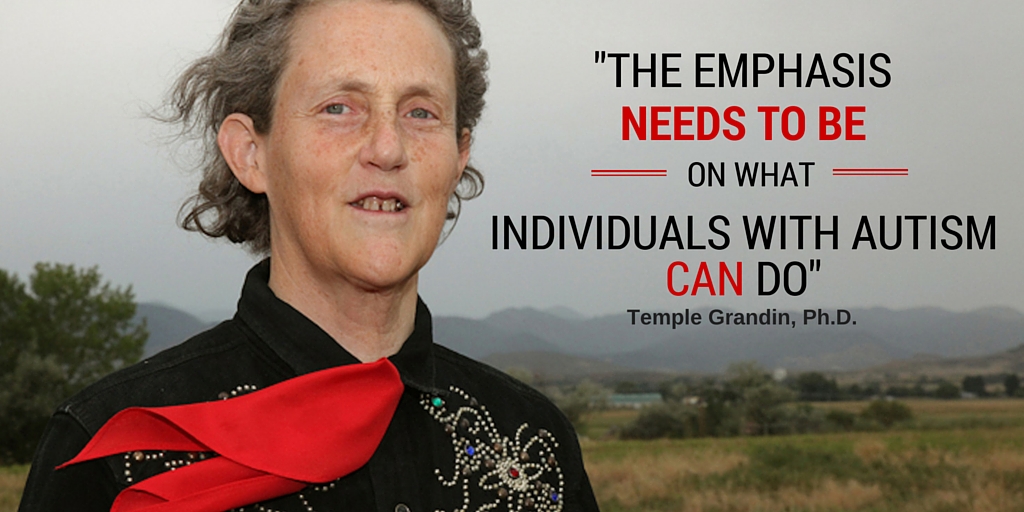 T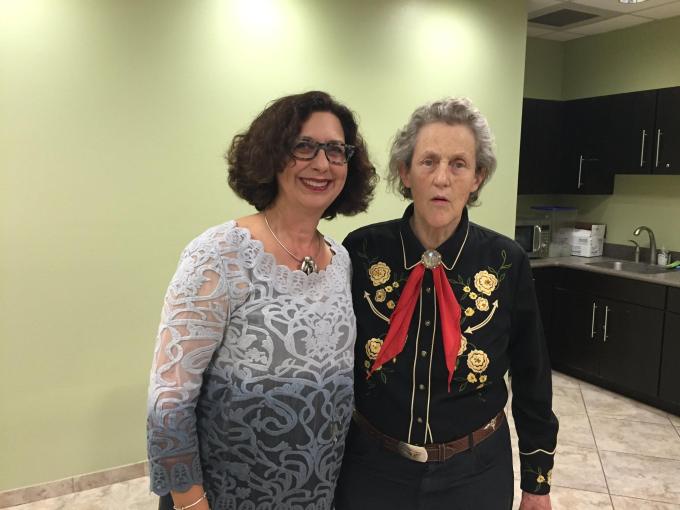 ender Loving Canines Assistance Dogs, Inc. (TLCAD) would like to thank all who made our recent event, An Evening With Temple Grandin, a tremendous success. TLCAD Advisory Board Member, Chantal Sicile-Kira, of the Autism College and friend of Dr. Temple Grandin, hosted the event.  The evening was filled with a new awareness, hope and inspiration for those touched by autism.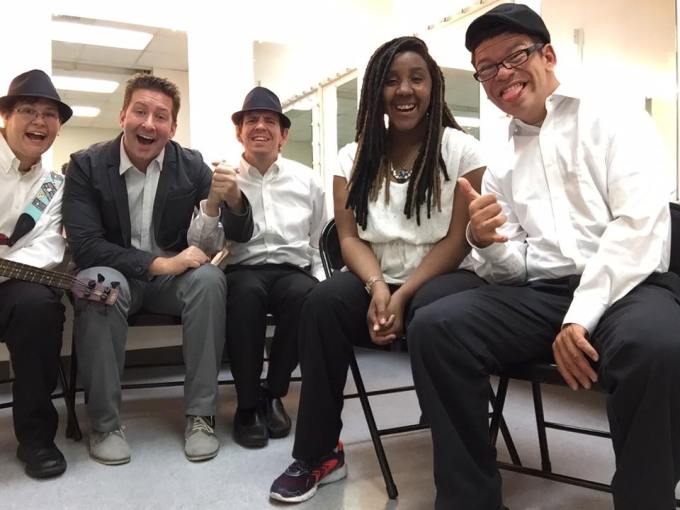 The performance commenced with the TERI Band, who received a standing ovationfollowed by a surprise encore! The audience was then captivated by the personal stories of two Leash-on-Life certified autism service dogs and how they transformed not only the life of their recipient, but their family and communities.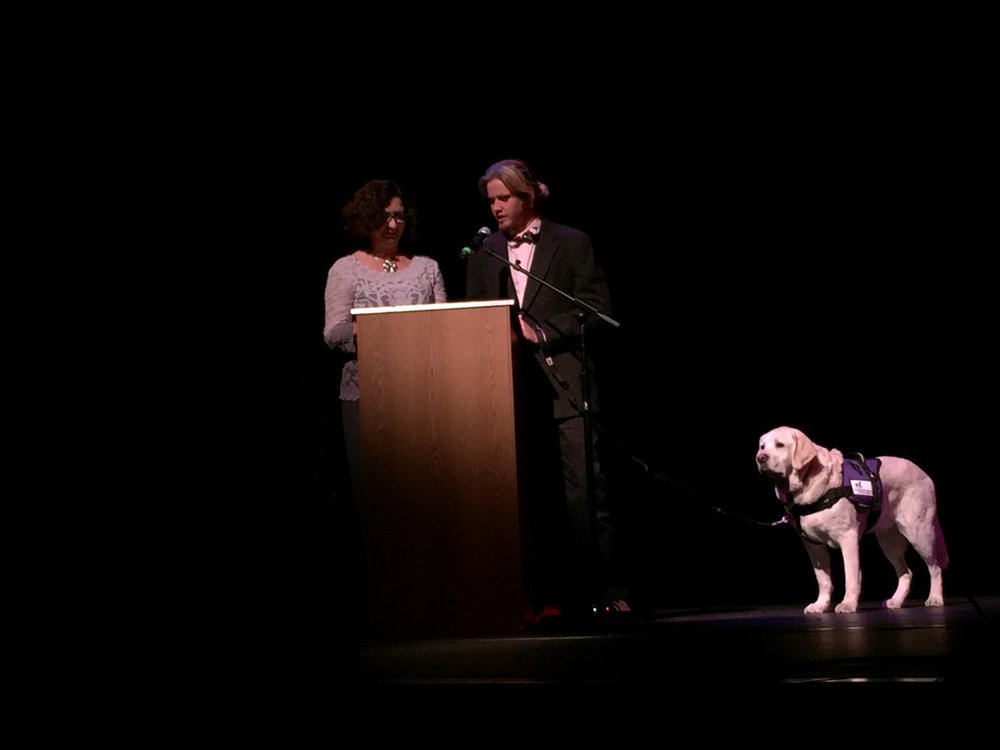 The impact of Mully, an autism service dog, was then viewed in the short film, With Me, written by Claudia Metcalfe, mother of Leash-On-Life recipient Wesley. Following the film, a short interview of Wesley took place regarding his life now, his accomplishments and future college and life's plans.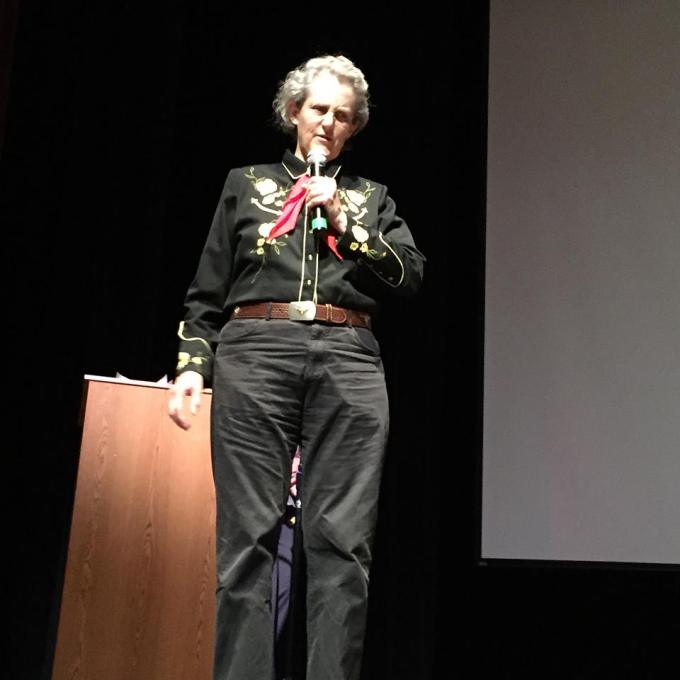 Following intermission, Dr. Temple Grandin took the stage with a passionate presentation focusing on the need of those on the autism spectrum to have a job, to learn manners, have responsibilities and to have higher expectations for personal achievements in their life. She spoke of the need to increase exposure to their strengths, not concentrating on correcting their weaknesses. Her personal stories educated as well as entertained the audience throughout her presentation. The evening brought in over $40,000 for TLCAD's Leash-on-Life Scholarship fund to assist with the placement of autism service dogs in San Diego County. TLCAD does not charge for these dogs. The scholarship fund will help to pay for the care, training and placement of Ryder, recently certified Facility Dog at TERI Inc., and Star, who is being placed at this time with a young boy in Carlsbad. Ryder was in attendance at the event with his handler, George Thompson, Director of Performing Arts at TERI, to assist the TERI Band that evening. Special thanks to our sponsors – Qualcomm and Autism Speaks, Poway Center for the Performing Arts, our volunteers and all those who helped spread the word of this event and to you, our attendee.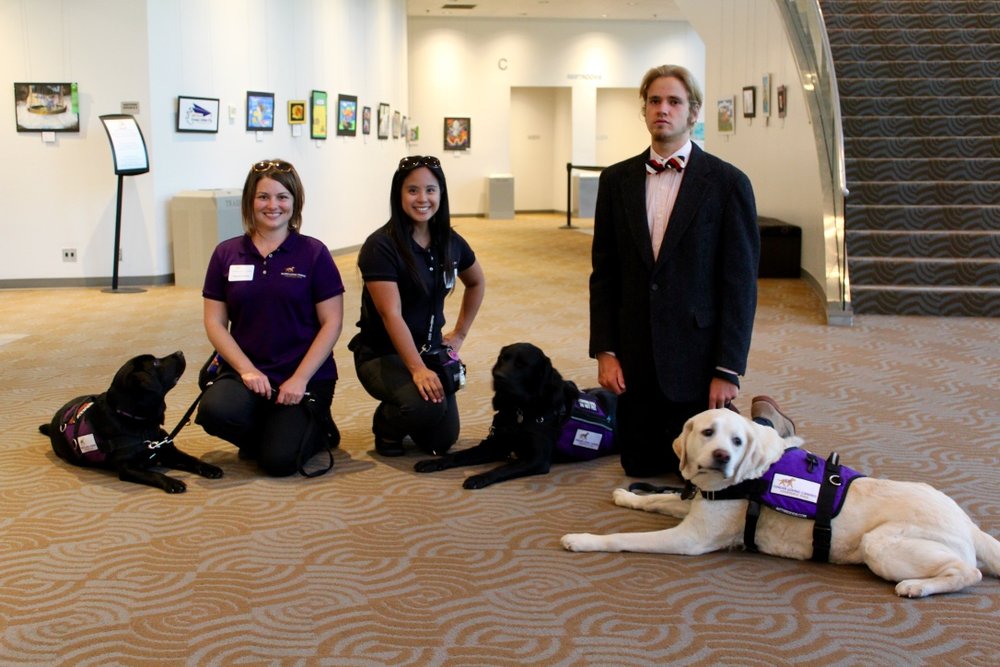 Your contribution is important and you can become one of our heroes by supporting our cause today. Donate to a dog in training for one year by:
$15/ month – training treats
$25/month – veterinary care
$50/ month – dog food.
You will find no greater reward for your contribution then the impact on a Leash-on-Life recipient and their family.